Travel Trends for 2018: Don't Just Follow the Crowd
The travel trends that come out at this time of the year make you want to stay at home and take a sabbatical to visit all the metro stations of the nearest large city or all the country's "X-branded" pubs. Yet most people keep moving in herds.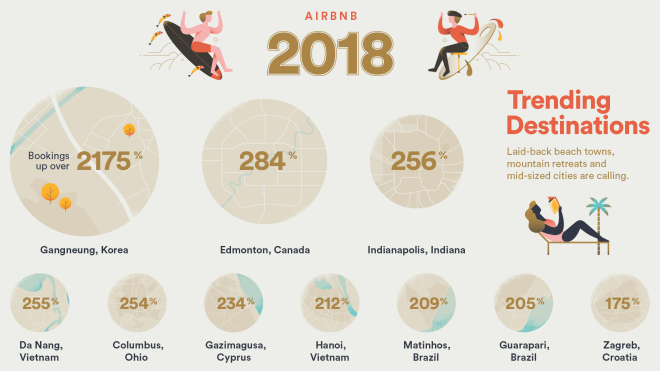 The World's Top Trending Destinations for 2018 – Infographic by Airbnb
The top trending places for 2018 include Gangneung, Edmonton, Indianapolis (Airbnb), Agadir, Victoria Falls, Cluj-Napoca (Skyscanner), Cartagena, Ljubljana, Tbilisi (Booking.com). Amazingly enough, one of the most popular experiences on Airbnb is called "Secret Concert in a Treehouse"… let's not spread the word.