In this section, we collect some of the best ideas for short breaks and day hikes, not forgetting, of course, the epic long distance hiking trails, which still remain our favorite Active Travel experience. Ready for a walk?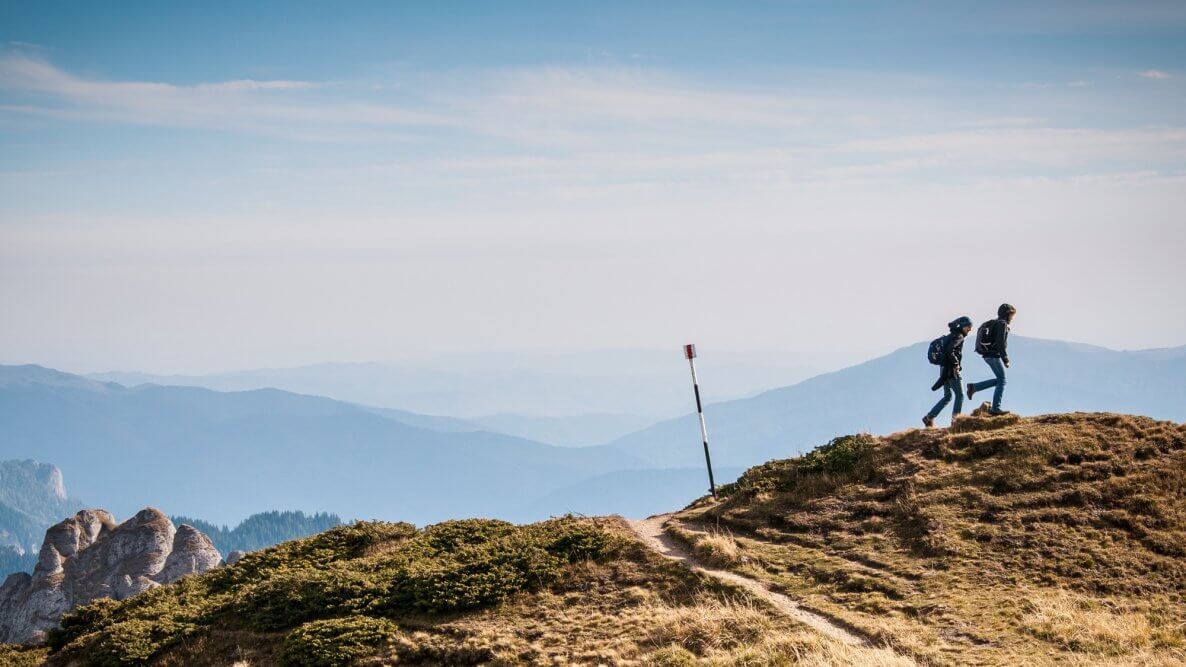 Few people know how to take a walk. The qualifications are endurance, plain clothes, old shoes, an eye for nature, good humor, vast curiosity, good speech, good silence and nothing too much.
This short passage is taken from the opening lecture of a course given by Ralph W. Emerson in 1858. More than 150 years later, we couldn't express any better the need for normality and well-being that hiking is supposed to represent.
Europe is once again the protagonist of our selection, relying on the Alps, the Balkans, the Carpathians, and many other places of great interest, but what about the unforgettable sceneries of Canada, New Zealand, or Mongolia?
Generally speaking, day hikes are ideal to enjoy with little effort the contact with nature and to do some physical activity outdoors. They can be combined with other on-site activities and do not require any particular preparation.
But compared to backpacking, which normally implies several days of walking and overnight stays in true wilderness, they do not allow to travel deeper into unknown territories, far from the madding crowd, to fully recharge yourself.
Whether you are a day-hiker or a backpacker, stay safe and do not forget to carry with you the bare essential survival gear, especially if you plan to hike in remote areas. A handheld GPS device is also a valuable tool to avoid ending up like the two unlucky protagonists of Gus Van Sant's cult movie Gerry (2002).