Once defined your traveling wishlist, you may wonder what it costs to go there and therefore how much you should save for your next trip. We do not mean that price must necessarily be the main indicator, but it surely helps.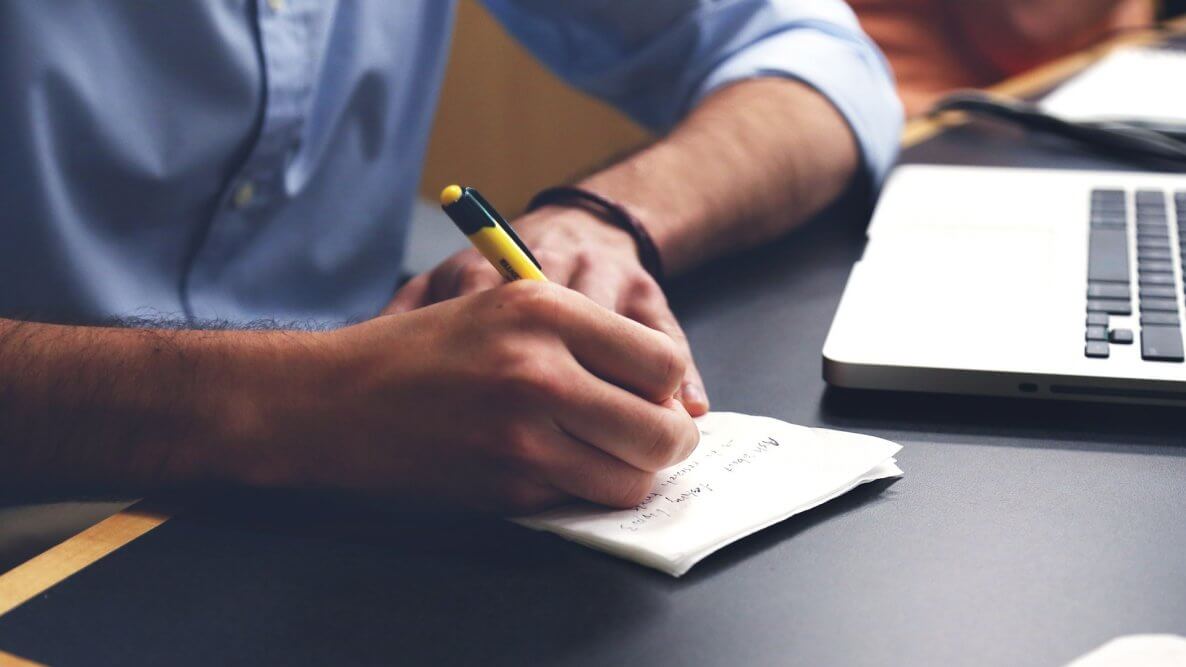 Let's suppose you are going to travel solo for two weeks and, just like us, you enjoy some comforts while maintaining your backpacking spirit. If we also shared the same traveling wishlist, the budget would be easily done: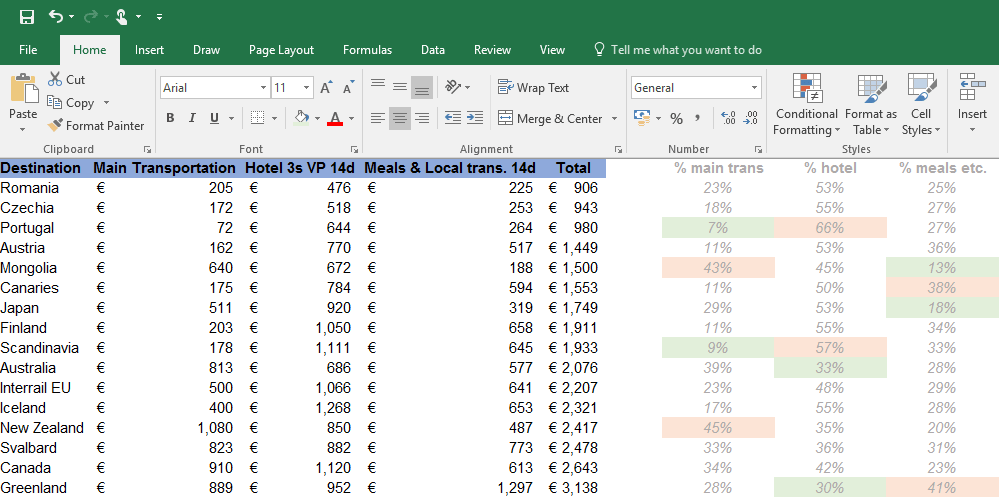 To generate this list of travel prices, we have been using two essential weapons in the armament of the pro traveler: Hopper and Numbeo. The combination of the two gives rise to an incredibly useful trip calculator.
Hopper is one of the fastest growing mobile travel apps and tells you when is the best time to buy a flight ticket. Its powerful prediction algorithm can also be used to verify how flight prices vary over time, as you can see here below.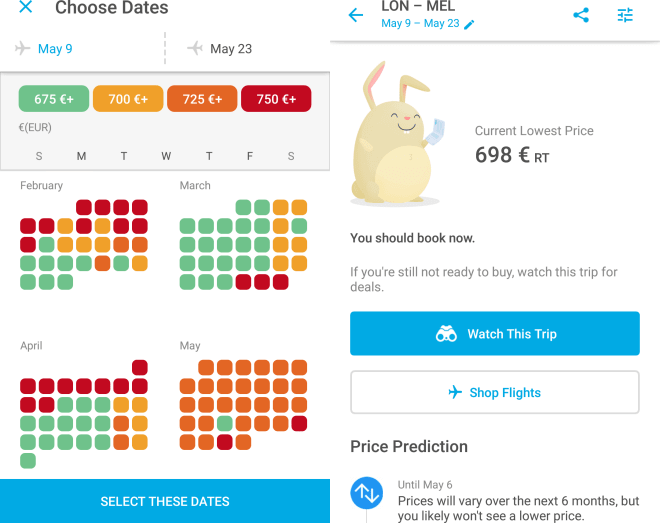 Of course you'll have to cross this information with the period you're going to travel. In the example above, flying from London to Melbourne in May (still a good period to go) will most certainly make you fall in the orange zone. Now you can keep playing with it to quickly estimate the cost of flights.
Great, but I don't like flying and I'd rather move by train. Is there a Hopper for trains? No, but you won't need it. Rome2rio, Wanderu, Loco2 and Railpass will do the job. Using a car is definitely not wise, since there are always some good alternatives, so we just won't consider it.
But going back to our budget, all the other travel prices (accommodation, meals, local transportation, etc.), come from Numbeo, a database of user contributed data about cities and countries worldwide. Whether it is the world's largest as they claim or not, we consider it accurate enough to be of practical value.
Both Hopper and Numbeo are great for a simple trip budget aimed at giving a rough guidance, but certainly present a few limitations:
the data they provide are subject to changes and should be reviewed frequently to ensure that our information remains always up to date
with respect to Hopper's results, flights could be multi-stop or have inconvenient departure times, which would be quite frustrating
Numbeo's prices are user-generated, hence not 100% reliable. Besides, its database does not include all cities of the world (in some cases you will be forced to opt for the one nearest to your actual destination)
real-life exchange rates can have a huge impact on the final costs
That's why we normally apply a rule of thumb, adding a +15/20% to the total (+30% in high season). If you travel as a couple or with your family, you will just have to take it into account while making your trip budget. All done for now. So the next time that your partner will ask you: "where are we going this summer, honey?" you'll be able to respond promptly, with an eye on the wallet as well.
Trip Planning Part 3: Tips for Booking Cheap Flights
Other Sections: Inspiration | Accommodations | Essential Tools