Even though flights are surely not the most eco friendly mean of transport, in many cases they still represent the wiser way to reach our destination. They also weight on average more than 50% of total travel costs for long distance vacations, so let's make sure to book the cheapest flight now!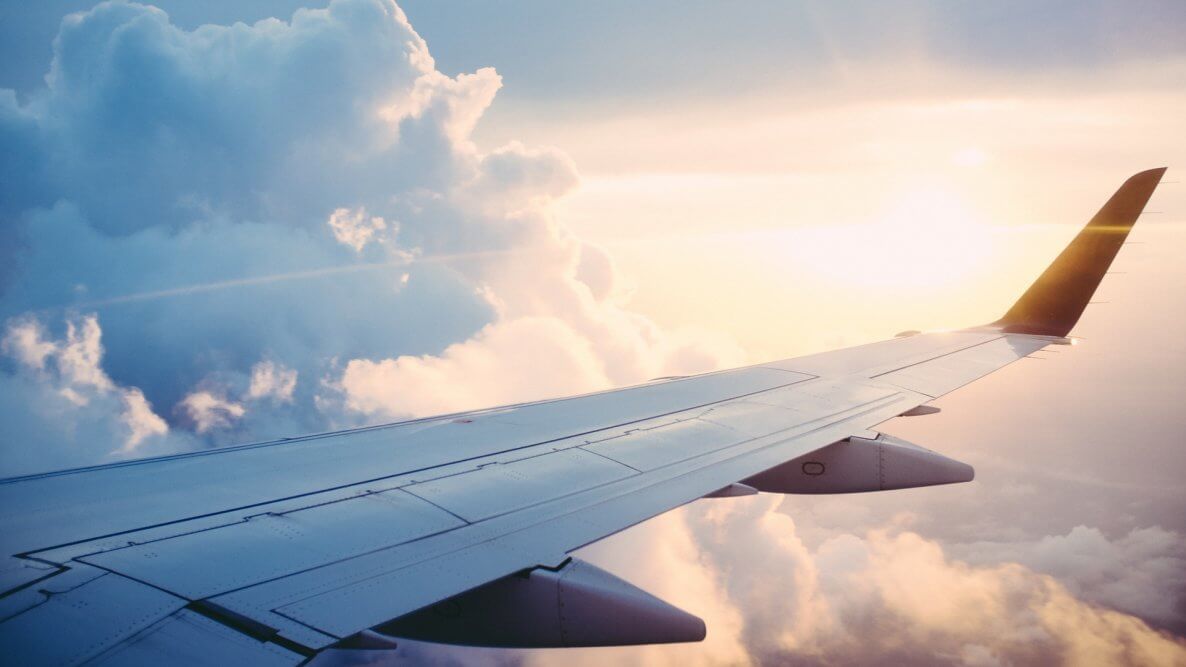 In the previous articles we've shown how to plan and budget a trip, so if you already know where and when to go, then just pick one of our top ranking flight booking apps or websites, enter your destination and travel dates, and move on to the next step: tips for finding cheap and unique accommodations.
In our attempt to instill a bit of objectivity in the evaluation of travel booking operators, we've introduced the LO-BA-NY Test, a rather simple but effective travel ranking method. Here's the current Top 3 for flight booking: #1 KAYAK (4.89), #2 Skyscanner (4.81), #3 momondo and Cheapflights (4.52).
But what if we still need some inspiration and not even these travel lists were of help? Let's say that you can take a 1 week holiday in the next 3 months and don't have a clue about where to go. A cheap flight could be the spark that you need.
Hopper, Hipmunk, and Adioso do an amazing job with data science, collecting and analysing trillions of flight prices to churn out insightful predictions. KAYAK and momondo also have useful prediction and discovery tools, but the other 3 will not ask you to enter any travel dates and in our quest for inspiration and original travel ideas that clearly makes a significant difference.
Adioso is the only one that doesn't even require a destination, meaning that you can choose to go "anywhere", just select a country, a continent, a region, or even pick one of their wanderlists, which include "10 best museums in the world", "7 marathons worth traveling for", "best destinations for active travellers", "top 8 hidden adventure destinations", and so on. Then, in the departing field you'll specify the period: a defined date range, an entire month, or "anytime".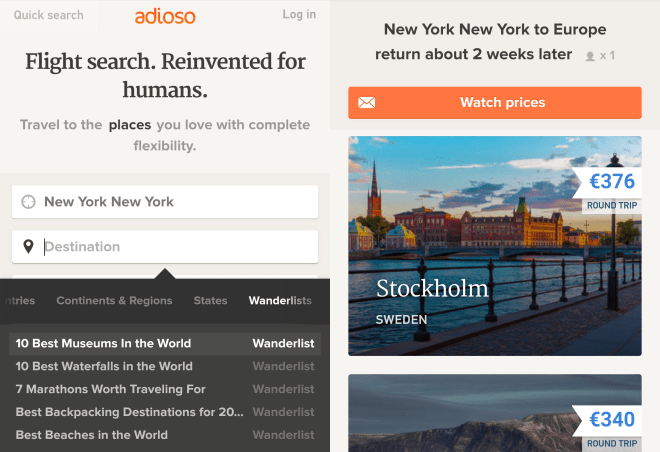 So now, if you found something nice, you can verify destination and prices with Hipmunk's Price Graph (only available via desktop for the next 90 days) and Hopper's mobile app (we already talked about it when it was budget time).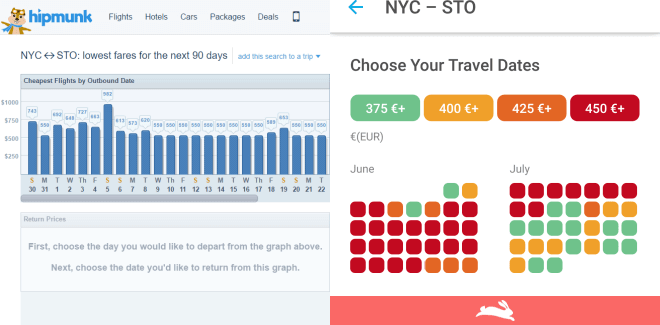 After playing a bit with them, you'll be able to refine your travel idea, adjust the shot, and get a price benchmark, but when it's time to book, we recommend to use the Top 3 search engines above, doing a final check on the airline's website once the best option is found. This could save you up to 37% on your flight.
Trip Planning Part 4: Finding Unique Accommodations
Other Sections: Inspiration | Trip Budget | Essential Tools