Enjoy Camping and RVing Throughout the United States
More than 40 million people go camping in the United States each year, making it one of the most popular outdoor activities alongside running, fishing, biking, and hiking. RVing, in particular, is on the rise since the financial crisis in 2009.
Equipped with all the comforts of a tiny home on wheels, recreational vehicles (RVs) allow you to move freely in the vast American landscape and embrace life on the road, even just for a vacation. Ok, cool, but how to choose where to stop?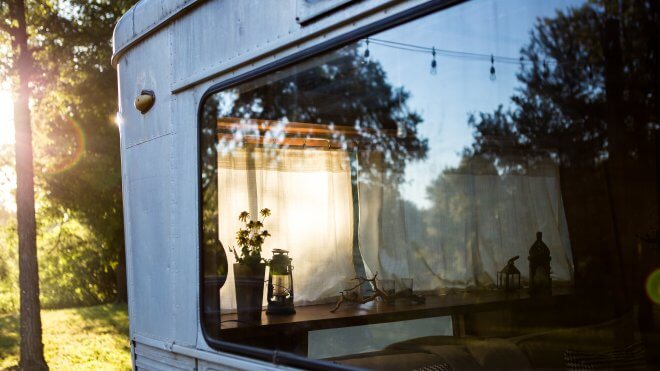 Camping and RVing in the Vast American Landscape – Photo Courtesy: Lawton Cook @ Unsplash
You can use RoverPass to easily find and reserve an RV site anywhere in the US. With over 20,000 campgrounds and RV parks listed, the Austin-based company makes the whole planning less painful leaving you plenty of time to fully enjoy your RV journey. Campers and RV owners may also like these other resources: RVshare, RVillage, RV Park Reviews, Workamper News, and RV University.