It's over. The Floating Piers by land artist Christo lasted only 16 days, attracting 1.5 million visitors in a village of 2000 residents on the shore of Lake Iseo, in northern Italy. Presented as a "miraculous" art installation to let people walk on water, it actually looks like a noteworthy pseudo-event.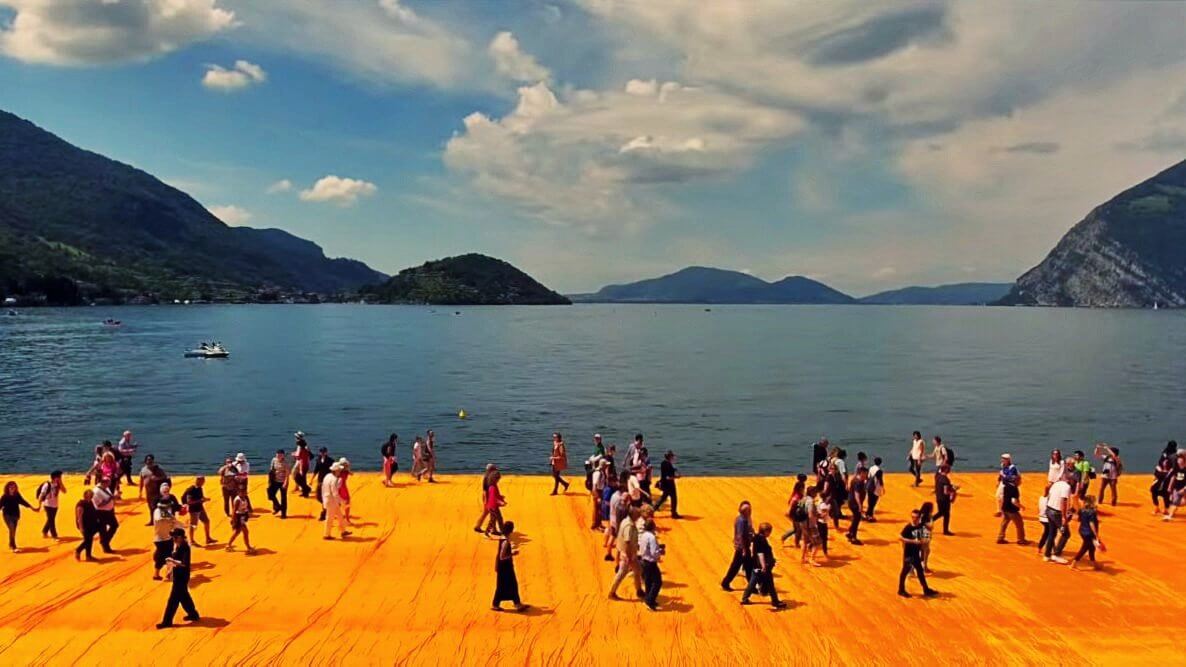 The celebration is held, photographs are taken, the occasion is widely reported.
Now, we think that this event was quite interesting from many points of view and may lead to a trend in tourism marketing whereby other relatively obscure locations could do similar large-scale projects, to receive international visibility and thus money. The poor Sebino must have suffered a big inferiority complex, overshadowed by better-known Lake Como, Lake Garda and Lake Maggiore.
So here is the brilliant idea, perhaps influenced by the nearby Expo in Milan. Christo had been dreaming of carrying out this project for over forty years and would have fully covered its cost. What more can one ask for? Incidentally, the installation cost 15 million euros, plus about three for security and maintenance (borne by the local authorities). Numbers that pale in comparison to Lake Iseo's brand value, now estimated to be 5 billion euros by an Italian marketing firm.
Trying to draw some conclusions, I'd certainly recognize the genius of the artist, who became famous for temporarily hiding monuments and places to reveal their inner value and meaning. In the case of The Floating Piers, except for the irreverent biblical reminder, that does not need to be highlighted, the official website just says: "Italy's Lake Iseo is being reimagined".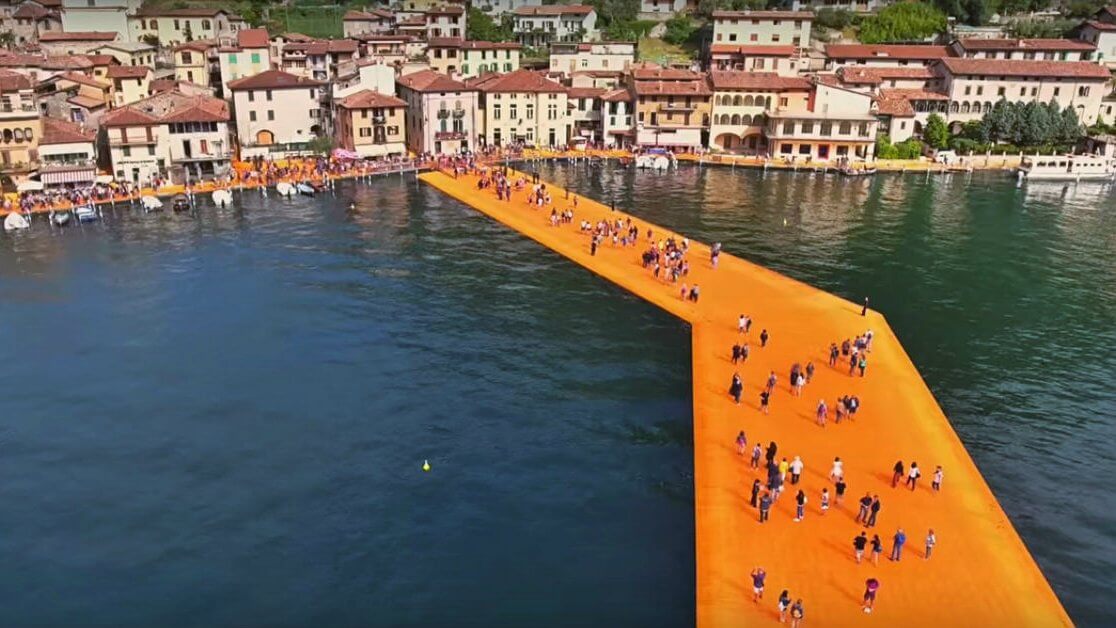 Rather than reimagined I'd say violated, but we have to accept anything coming from an artist, especially if he bears the cost and does not produce irreversible damage. Art has to be provocative. However, while wrapping familiar landscapes served to magnify their cultural and natural heritage, here we faced the blatant ostentation of kitsch, that offends instead of enhancing the beauty of the place.
Local administrators have clearly found their Messiah and are just waiting for an avalanche of money to flow into the area in the years to come. Citizens alternate pride to anger and frustration. But what does Christo really wanted to tell us? I like to think that he intentionally created a gaudy, artificial must-see, to make us reflect on the emptiness of our time and the senselessness of mass tourism.
What was the message caught by the tens of thousands of tourists that daily thronged the installation instead? After a real odyssey to reach the location, due to the collapse of the transportation system, the frequent closures caused by bad weather and maintenance, the endless queues just to get close to the gangway, that's how the long-awaited "walk on water" looked like most of the time…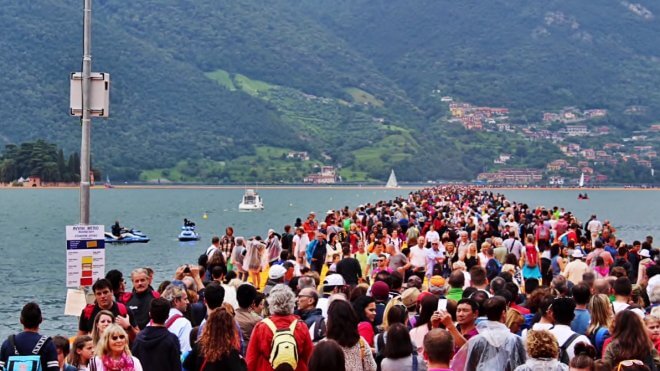 Yet on social networks the most frequent expressions were "amazing experience" and "I have never been more excited". But then maybe, deep down, these visitors also thought: "what a bullshit". I really hope so, and I'm almost sure that Christo actually wanted us to think: "Let's regain reality in a spontaneous way. Cheers to the beauty of nature as it is. Down with useless layers and blockbusters!"
P.S.: the pictures above are taken from these two videos: The Floating Piers by Christo & Jeanne-Claude (by Tyler MacNiven @YouTube) and The Floating Piers (by jgn @Vimeo).