Train travel shortens the distances, while still allowing us to maintain a harmony with the places we visit, in order to fully capture their beauty.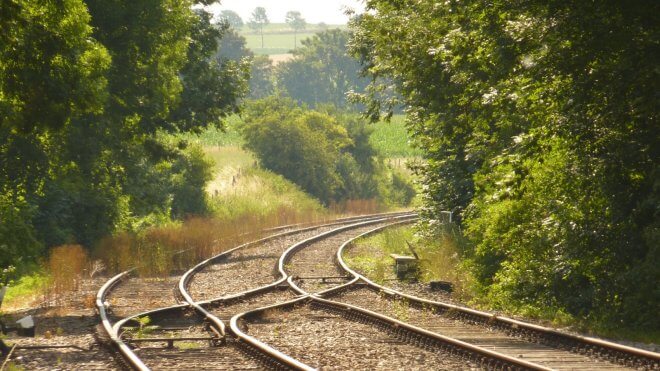 Historically linked to the advent of modern tourism, with the first railway excursions organized by Thomas Cook, train travel has yet preserved its charm, no longer tied to the rite of passage of the 19th-century British nobility, but rather to that of many generations of young travelers eager to see the world.
While remaining the preferred means of transport for nostalgic people, who never understood all the hype about low-cost airlines, and by millions of fussy and culturally curious teenagers, nowadays, the train has fully entered into the modern age, thanks to high-speed connections and improved comfort on board.
We've selected 10 routes to inspire your next train trip. Some of them are quite touristic and could be deemed pretentious or inauthentic, but we think that they remain one of the most effective alternatives to explore the respective areas.
Train travel leaves us to think and observe in a rather unique way. Whatever your travel style, it's really nice to get carried away by a gentle rail journey.
Fascinated by the Grand Tour? Eurail/Interrail Train Passes are the easiest and most comfortable way to travel through Europe and enjoy every moment of your journey. You can choose between various train itineraries and pass options to explore the entire continent or just a few of the 28 available destinations.
The Canadian, an iconic train linking Toronto to the Pacific Coast, is your window to Canada, and a great, intimate way to discover the country's prairie fields, lakes, picturesque towns, and the snowy peaks of the majestic Rockies.
Australia is crossed by two great railway journeys, The Ghan, which crosses north to south straight through the heart of Australia, from Darwin to Adelaide, and The Indian Pacific which crosses east to west, from Sydney to Perth. It's your choice, but beware that these unforgettable experiences come at a cost.
Switzerland has one of the best railway systems in the world. It includes very scenic trains, such as the Glacier Express and the Gornergrat Cogwheel Railway, that are an excellent way to enjoy the alpine panorama in the most relaxed way.
Several scenic trains pass through the Romanian mountainous areas. As a solo traveler, you may enjoy the narrow gauge railway "Mocanita", which runs alongside the Vaser River. Small groups have plenty more choice, including the Transylvania Triangle Train Tour, that covers most of the region's main sights.
Mongolia is an extremely vast and beautiful country, so the Trans-Mongolian Train may be a wise choice to travel across its great steppe. The railway follows an ancient tea-caravan route from China to Russia. More info here.
In New Zealand, KiwiRail offers three main long distance and scenic routes: Northern Explorer, Coastal Pacific, and TranzAlpine. All trains have outdoor viewing platforms and panoramic lounges, which is a plus for photographers.
Moving at a slow pace with Bulgarian trains is a great way to discover the country's landscapes, traditional villages, monasteries, and many other cultural spots. The scenic train journeys from Bansko to Septemvri, and from Sofia to Mezdra are highly recommended. Eurail Bulgaria Pass starts from € 81.
Follow the example of the young Hermann in Heimat II, and take a train trip through Germany with Deutsche Bahn. You can choose from various routes, but be sure not to miss Munich, with its eclectic mix of tradition and modernity.
Take a scenic ride on the Šargan 8, a narrow gauge railway operating from Mokra Gora to Šargan. Whether by train or by foot, the Zlatibor mountainous region is definitely worth a visit, to experience the traditional rural life of its villages, and to explore the natural beauty of the Tara National Park.
Related Travel Guides: Australia, Bulgaria, Canada, Germany, Mongolia, New Zealand, Romania, Serbia, Switzerland.