Next week, from 14th to 20th, I will be in Barcelona to participate in the 23rd edition of l'Alternativa Independent Film Festival, which this year dedicates an entire section to mass tourism and its collateral effects, with screenings, talks, and other activities. I'm really looking forward to it.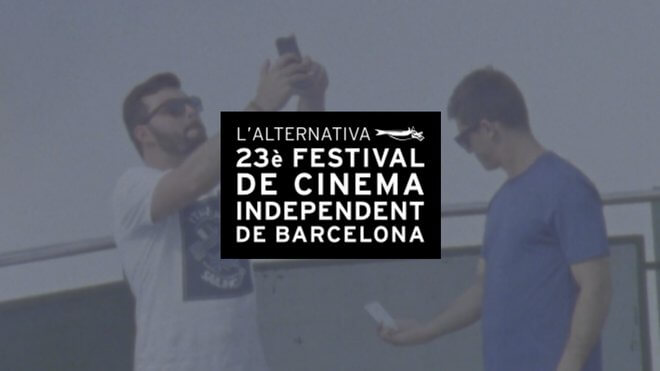 L'Alternativa (H)all about Tourism – 23rd Barcelona Independent Film Festival
The festival will certainly be an opportunity to know filmmakers, activists, and other intellectual figures, as well as to reflect deeper on a topic that unfortunately has not yet gained the limelight. A few days ago, I was thinking of how little attention has been dedicated to mass tourism in the film industry. Being a lover of art films, I have to go back almost fifty years, to Jacques Tati's Playtime (1967), to find the only perfect execution which comes to my mind.
In Playtime, Tati put it clear that one can't portray modern life without taking mass tourism into account. In fact, that is one of the main themes of the film. Right from the first scene, we follow a group of American tourists who moves like a herd of sheep through the ultra-modern architecture of a Paris that has been emptied of meaning. Its landmarks are turned into fleeting reflections in glass walls, getting noticed only by Barbara Dennek, the "rebellious tourist".
She is the link between the blunt nonchalance of the tourists and the genuine sense of loss and alienation of the inhabitants (Monsieur Hulot/Tati). Barbara is a "just traveler" who tries to escape from the dehumanization of mass tourism. Her naive search of a vanishing authenticity can only enchant and move us.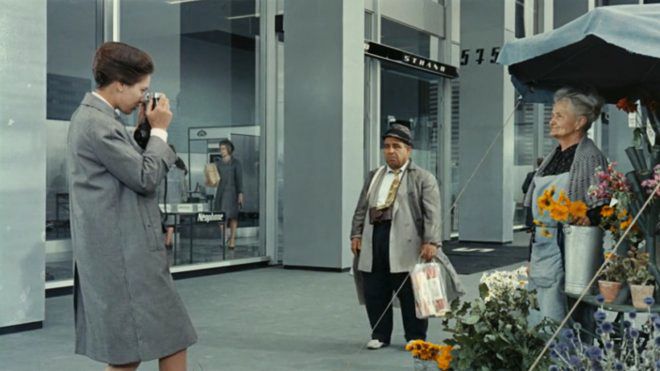 Barbara Takes a Picture of an Authentic Parisian Flower Seller – Playtime (1967)
That same year, Jean-Luc Godard came out in theaters with "Weekend", also a comedy, but much more bleak and surreal, in which he depicted in a crude way the regress to a state of savagery of consumer society. Then came the '68 and, at least to my knowledge, a very long silence. Mass tourism flees from the screen.
Even to this day, the subject does not seem to be of particular interest. There are dozens of documentaries on climate change, the state of health of the oceans, or the quality of food we eat, but very little on mass tourism.
While waiting for l'Alternativa Independent Film Festival to bring some fresh air and hoping that sooner or later there will be a new Jacques Tati able to brilliantly express in images how the phenomenon has evolved, we have collected the most significant documentaries and shorts on mass tourism available today.