The 62nd edition of the Seminci International Film Festival that will be held on October 21-28, 2017 is the perfect opportunity to visit Valladolid, Spain, a gem of a city just an hour by train from the capital, Madrid.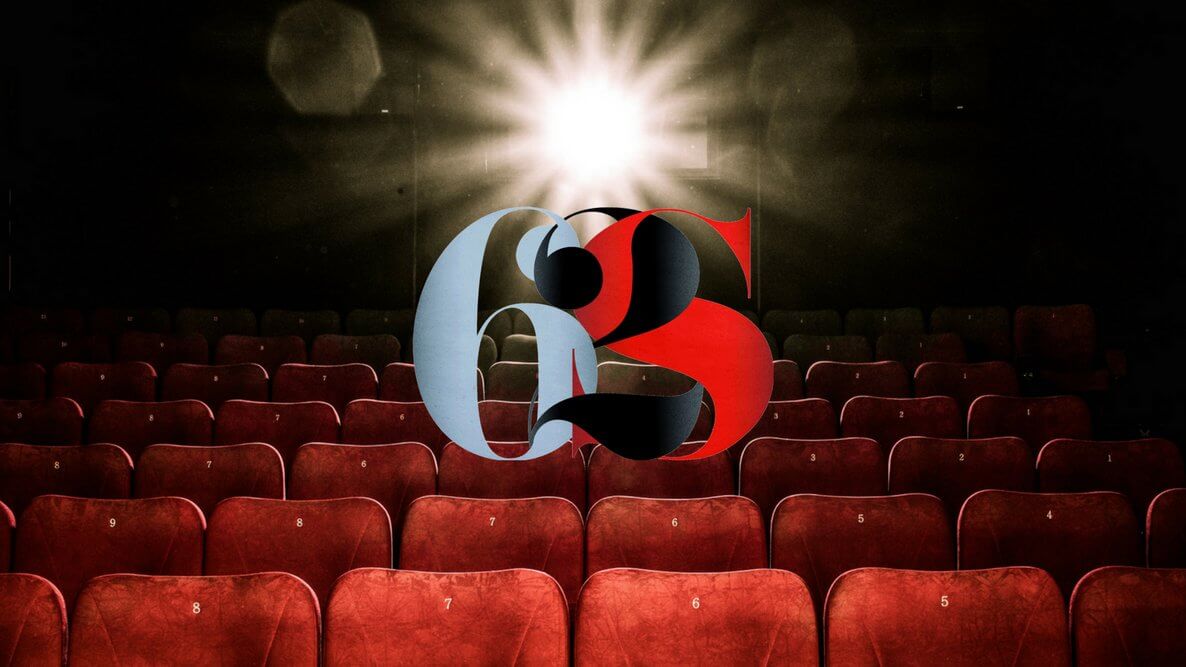 Seminci: An Artsy Excuse to Visit Valladolid – Copyright: Nejron
The great poet and dramatist José Zorrilla, who is very present in the city as a theater, a boulevard, a square, a museum, and most recently the stadium are dedicated to him, thought that Valladolid did not offer much to tourists from an artistic point of view. "Its greatest wealth are the memories attached to it…" he said. Well, 130 years later things have changed, but few tourists seem to know it yet. Here are just five good reasons to visit Valladolid at this time of the year.
The International Film Festival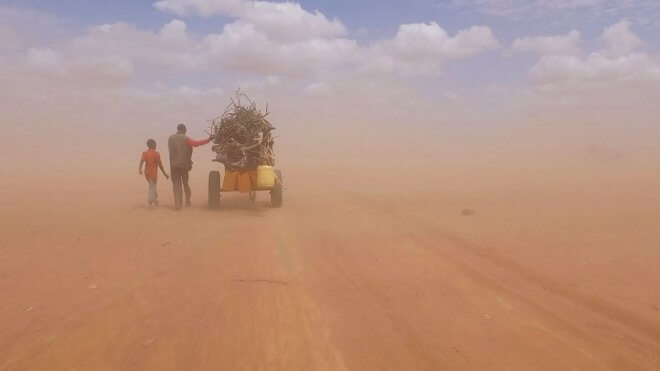 Official Section: Human Flow by Ai Weiwei – Photo Courtesy: Seminci International Film Festival
Born in 1956 to showcase religious movies during Valladolid's Holy Week, the Seminci International Film Festival has established itself as a reference point, not only in Spain, for independent and auteur cinema, always demonstrating a capacity to innovate and take risks. This year, the festival will be inaugurated by Isabel Coixet's "The Bookshop" and will count on the presence of Chinese artist Ai Weiwei, who's going to present his latest work "Human Flow", a documentary on the refugee crisis and mass migration. In addition to the twenty feature films of the Official Section, Seminci consists of several parallel sections dedicated to emerging Spanish cinema and important topical themes such as the Syrian war, childhood abuse, immigration, unemployment, maternity, and mental illness.
Where: Teatro Calderón and other venues
When: From October 21 to 28, 2017
Best Value for Money Food Experience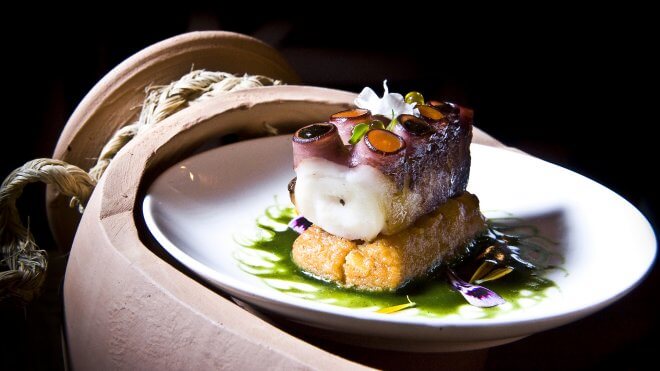 16th Provincial Pinchos Contest, Valladolid – Photo Courtesy: Chema Concellón @ Flickr
In terms of Michelin-starred restaurants, San Sebastián in the Basque Country does not fear comparisons, as it has the 2nd highest concentration per sq. meter in the world, but Valladolid certainly deserves a place in the Spanish top 10 when it comes to value for money. It is no coincidence that this is where the National Pinchos and Tapas Contest is held each year, attracting talented chefs from all over the world. The restaurants of the Old Town offer a rich selection of local cuisine, national and international delicacies, as well as really creative tapas.
Where: Los Zagales or El Consejero del Rey
When: Lunch (2-4 PM), Dinner (9-11/12 PM)
Las Moreras Beach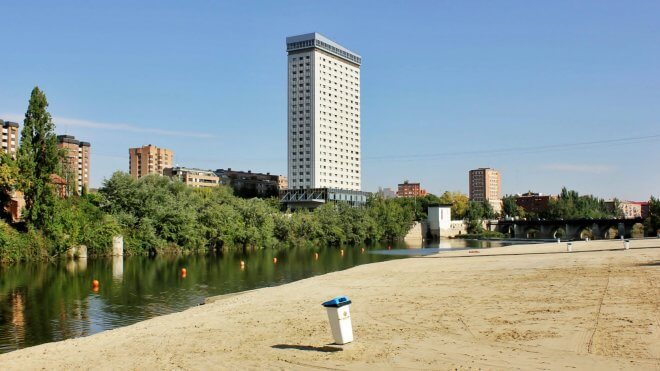 Visit Valladolid's City Beach (Playa de Las Moreras) – Photo Courtesy: Justraveling.com
Built in the 1950s along the left bank of the Pisuerga river, this tiny sand strip set in a lovely park has allowed entire generations of residents to enjoy the sun and the beach atmosphere without leaving the city. Of course, it won't have the same charm as the Lido of Venice or La Croisette in Cannes, but what better place to relax and reflect after a long movie marathon? It is just a 10-minute walk from the theatre but you can take a longer stroll along the river to stretch your legs.
Where: Paseo de Marcelino Martín
When: Open 24 hours every day
The National Sculpture Museum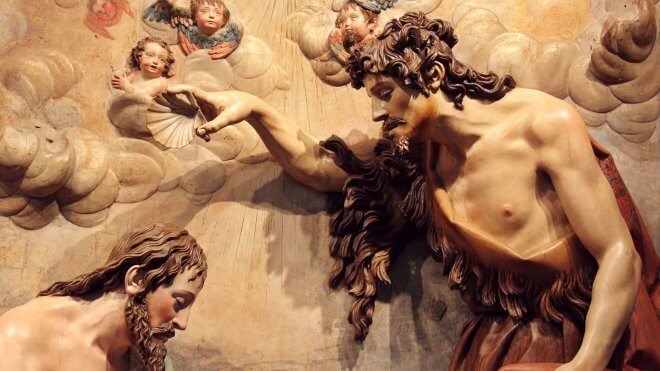 Visit Valladolid's National Sculpture Museum – Photo Courtesy: Justraveling.com
The National Sculpture Museum is the flagship of Valladolid and the locals are very proud of it. Located in a historic college building which in itself is worth a visit, the museum houses the most important Spanish sculpture collection, with works ranging from the late Middle Ages to early 19th century. You might easily combine this immersion in the religious imagery with a walk through the city's landmarks, including the Church of San Pablo, the Cathedral, and Plaza Mayor.
Where: Colegio de San Gregorio and other buildings
When: Tue to Sun, 10 AM–2 PM / 4–7.30 PM
Las Contiendas Urban Forest Park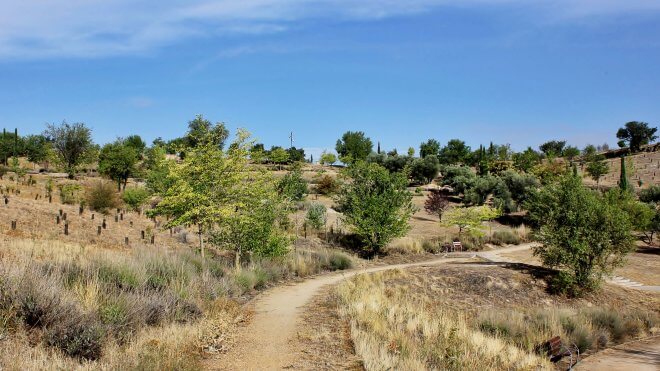 Visit Valladolid's Urban Forest Park (Cerro de las Contiendas) – Photo Courtesy: Justraveling.com
Nothing against the main public park of Campo Grande, but the Cerro de las Contiendas is such a better option, especially for a nice morning run. Although relatively far from downtown (3 km), this urban forest park of about 65 hectares offers the best views over Valladolid, plus 17 kilometers of marked trails divided into four circuits that wind through all types of trees (even the rare madroño).
Where: Plaza de las Cometas
When: Open 24 hours every day