We strive to tell it in words, but what can be better than the narration by images to describe this puzzling by-product of the consumer society?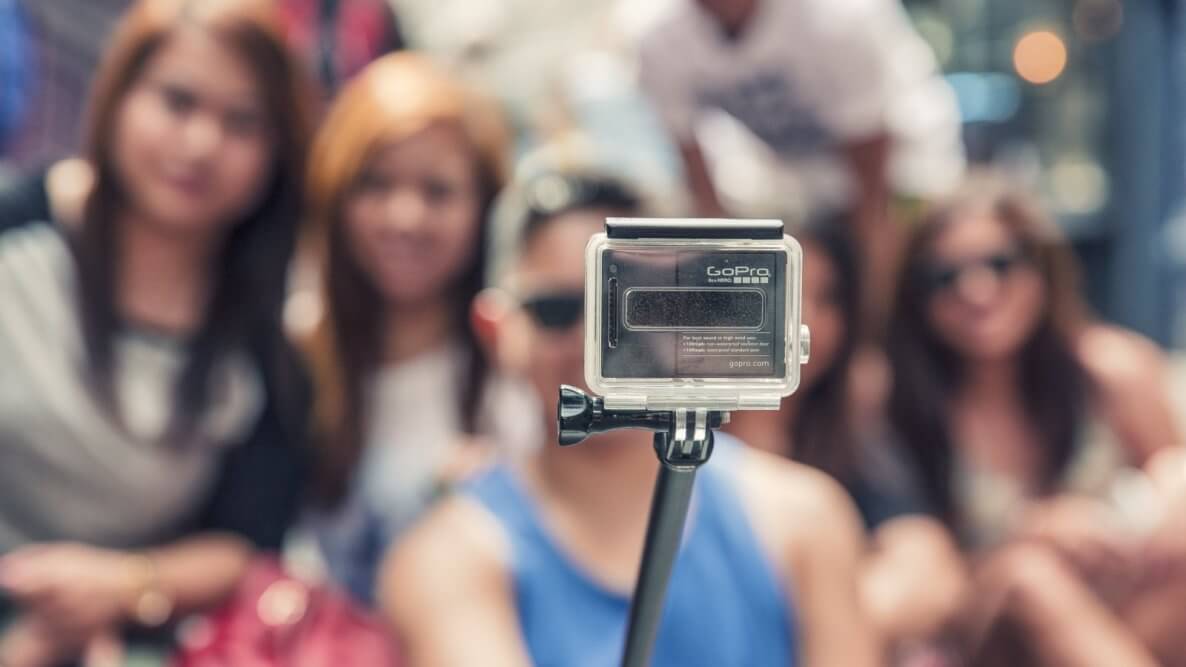 Selfied: Documentaries and Shorts on Mass Tourism – Photo Courtesy: Gratisography by RyanMcGuire
Mass tourism has not yet attracted the attention of the greatest living filmmakers and remains a niche theme, but some documentaries and shorts are worth watching, especially when they are available online for free.
Free Full Length Documentaries
Bye Bye Barcelona
2014, 54 minutes
Directed by Eduardo Chibás
Barcelona is not a big metropolis, but it can "boast" of being the fourth major tourist destination in Europe, right behind three key capitals like London, Paris, and Rome. This is a film about what Barceloneses have lost due to mass tourism.
El Gran Hotel Barcelona
2016, 38 minutes
Directed by Nicolas Wolf & David Vagt
This short documentary focuses on Barcelona too, offering several interesting ideas. As an example, Hector Panizo of the local platform Gràcia Cap a on Vas? thinks that urban ecosystems are endangered and should be protected, exactly like it was done a century ago for national parks and nature reserves.
TERRAMOTOURISM
2016, 42 minutes
Directed by Left Hand Rotation
As for the disastrous earthquake of 1755, Lisbon today creaks under the pressure of tourism, and just like then, there seems to be a before and an after. Left Hand Rotation invites residents to unite and resist trying to stop the city's collapse.
Other Documentaries
The Venice Syndrome
2012, 82 minutes
Directed by Andreas Pichler
Filmtank describes it as "a Requiem for a still grand city" and certainly Venice remains one of the most beautiful places in the world. But its great beauty has made it an easy prey for speculators of all kinds. The result is that tourists are now the undisputed masters of the city (only during daylight hours, though).
A Place to Take Away
2012, 80 minutes
Directed by Felippe Schultz Mussel
Slum tourism is a major aberration in the travel industry. Following the guided tours of Rocinha, in Rio de Janeiro, the second largest favela of Latin America, this film makes us discover with disgust a rising market based on social malaise.
Vendemmia

2012, 61 minutes
Directed by Sharon Boeckle & Krista Weller
Here's another area spoiled by mass tourism. In 2015, about 2.5 million tourists invaded Italy's Cinque Terre, and despite this year local authorities set a cap of 1.5 million, to really enjoy the Italian coastline, you'd better look elsewhere.
Gringo Trails

2013, 79 minutes
Directed by Pegi Vail
30 years of stories from the four corners of the globe to reveal the impacts of tourism. Gringo Trails is a feature-length documentary that tries to answer a question of vital importance: "are tourists destroying the planet or saving it?"
Welcome Goodbye!
2014, 83 minutes
Directed by Nana Rebhan
Berlin has become a trendy destination, welcoming nearly 14 million foreign visitors in 2015 alone. But as always, the money flow is accompanied by fear of gentrification among citizens, who don't want the city to lose its peculiar charm.
Shorts and Video Clips
Batagur Baska – Guido Möbius is a music video by Bernd Lützeler. Tourists busy taking selfies in a bleak, ominous atmosphere. It is a thought-provoking watch.
El Turismo: Reportaje documental by The Macuto Collective brilliantly uses the style of the regime's newsreels to mock the supposed convenience of tourism.
Francesca Lina Pincella takes us back to Venice (or better said VENICELAND) by comparing the Serenissima with a popular Italian amusement park. Sad but true.
THE END
We'll try to keep this list as complete and updated as possible, so please feel free to comment or get in touch if you know of other interesting documentaries and shorts on mass tourism. Hopefully, there will be many more in the future.