The word travel comes from travail, that according to the Cambridge Dictionary means "an unpleasant experience or situation, especially one that involves a lot of hard work or effort". Well, going back in time even further, the tripalium in ancient Rome was an instrument of torture.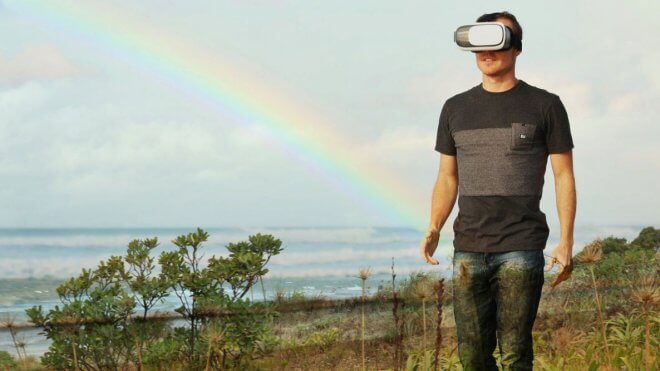 Virtual Tourism Makes the Journey "Perfect" – Photo Courtesy: Bradley Hook @ Pexels
Ok, that may be too much, but… Originally designed for our well-deserved recreational activity, today's mainstream tourism is a boring and senseless experience. American author Don DeLillo put it straightforward: "Tourism is the march of stupidity." Can virtual reality make it more interesting and less painful? Let's investigate how virtual tourism could look like to get a proper answer.
How about experiencing any destination at the comfort of your home? Virtual tourism knows no space and time limits and can take you anywhere when you want it. No packing required, no queues at the airport, no tiresome transfers, no huge crowds of tourists. And also the environment would be thankful.
Bangkok today, Toronto tomorrow, for a fraction of the cost of the real thing and without having to spend the whole day there. Virtual tourism is more flexible and democratic, allowing people of any budget and/or physical condition to see the world and to get more out of life.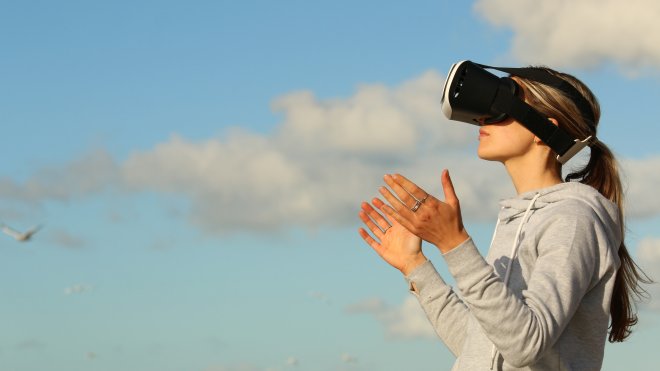 Virtual Tourism Is an Authentic Travel Experience – Photo Courtesy: Bradley Hook @ Pexels
The city centers of all the most popular tourist destinations have become silly theme parks. Yet people continue to focus on "must-sees". Virtual tourism is the wiser and even more authentic way to visit Barcelona's downtown or the Great Wall of China. And the travel experience could be tailor-made by a virtual travel agent, who might devote more time to this than to complex logistics solutions.
Talking about customization, do you remember how great was your last visit to Japan? Yes, but it was September and you missed Hokkaido. Now let's enjoy the cherry blooming and see how the landscape changes throughout the year. And don't worry, when finished you'll probably receive a handy package of perfectly filtered pics, ready for your Instagram.
Last, but not least, virtual tourism is also the only safe way to visit otherwise off-limits or hostile places. Sadly, the list is ever increasing and now includes all the Middle-East, most part of Africa, and a large portion of South America and Asia.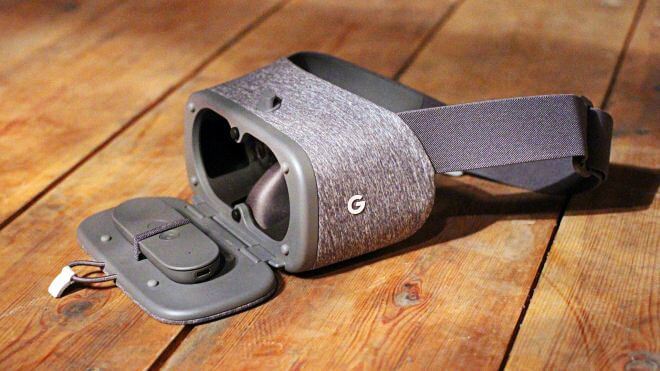 Virtual Tourism Headset: Daydream View VR by Google – Photo Courtesy: Maurizio Pesce @ Flickr
On the other hand, tech giants are setting the ground for virtual tourism to become a reality. Facebook acquired Oculus VR in 2014 and a year later Google launched Cardboard, the basic version of its brand new Daydream View VR, a true "market disruptor". Apple, for its part, is rumored to be developing a VR headset, but also Samsung, HTC, Sony, and LG are taking part in the game.
So, whether on your smartphone, on a computer/TV set, or on a giant IMAX screen, chances are that you'll soon want to try a virtual tour offered by one of the many start-ups out there, such as Georama, Ascape and realities.io.
Believe it or not, virtual tourism can really be a practical new way to travel and not just the latest marketing gimmick or an enhanced brochure. Now the knotty question is: how many people are willing to give up their beloved trolley bags?