Ridiculed by conventional city sightseeing and a "tourtainment" made of fake experiences, real urban exploration can still thrive at the individual level with a good dose of creativity and technology. It's easy if you try!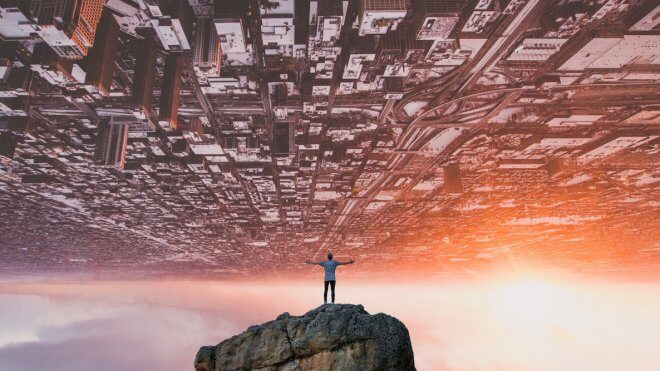 A New Approach to Urban Exploration Is Possible – Photo Courtesy: Patricio González @ Pixabay
Months of study and on-street tests have led us to develop a DIY solution to give meaning to urban exploration and reconnect with space, reality, and the present. (re)Wandering, that's the name we chose, offers the chance to escape the boredom of organized tourism and the monotony of everyday life.
Just like in an exciting adventure on the other side of the planet, the key drivers are body sensations, the observation of the territory, and the pure pleasure of discovery that allow us to grasp "the potential richness of reality".
Setting ourselves an even more ambitious goal, (re)Wandering can also be "a way of waking up to the very life we're living", as John Cage used to say about writing music. Anyhow, we can confirm that at least with this alternative and somewhat radical approach urban exploration gets real.
Psychogeography and the search for behavioral disorientation, Guy Debord's "Dérive", "The Reappropriation of the City" by Ugo La Pietra, Alberto Greco's "Adventure of the Real", and Deborah Stratman's "Sonic Rambling" are among the main sources of inspiration here, but we hope we have done something original as well as effective, easily shareable, and within everyone's reach.
The (re)Wandering project started as a simple experiment in Madrid, Spain and Milan, Italy with the aim of adding other cities in the coming months. To find out more and take a look at the list of available urban trails, head over here.