When we think about camping and everything we could do to improve the experience, we always consider the important stuff. Things like packing extra clothing and a comfortable sleeping bag are some of the most important ones that you will carry along on these trips.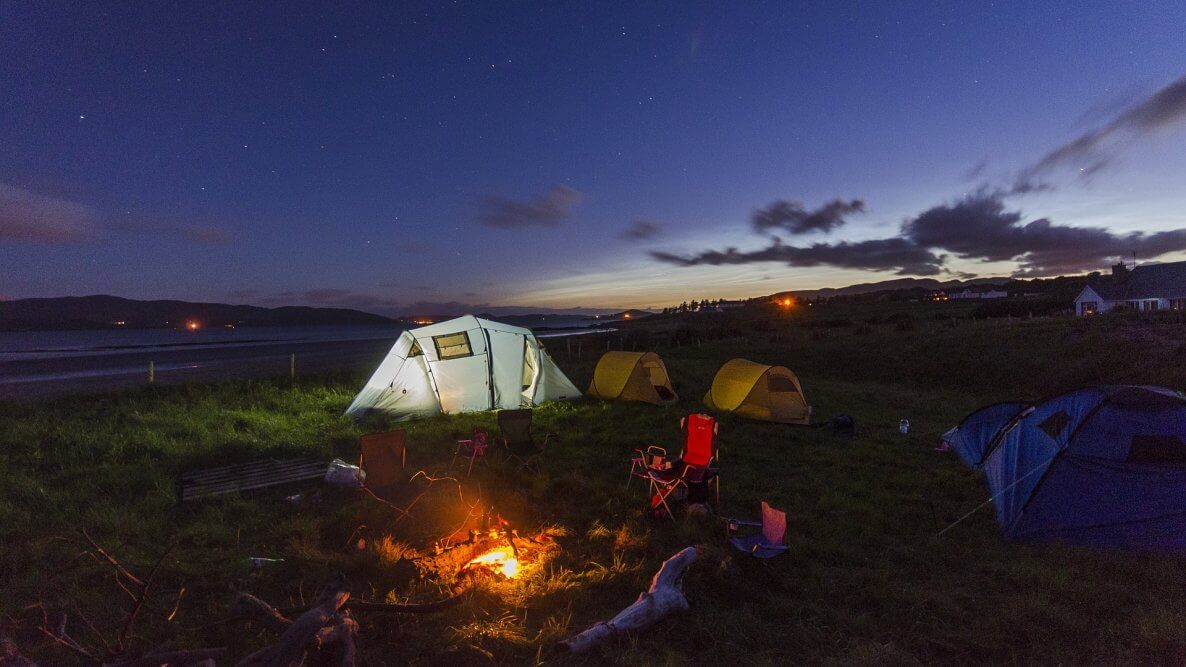 5 Essential Tips for Your Next Camping Trip – Photo Courtesy: David Porter @ Pixabay
However, other things could also improve your camping experience. After many camping trips and days in the wilderness, I have found a few stuff that many people neglect. Below are the top five things people often forget to pay attention to when heading out on a camping trip and enjoying nature.
If you are an avid camper or an outdoor enthusiast, you should know all of the basics by now and this should enable you to have a great camping experience. However, before you go, I recommend you to look over these tips and make your holiday memorable but not terrible one.
1. Picking the Right Sleeping Bag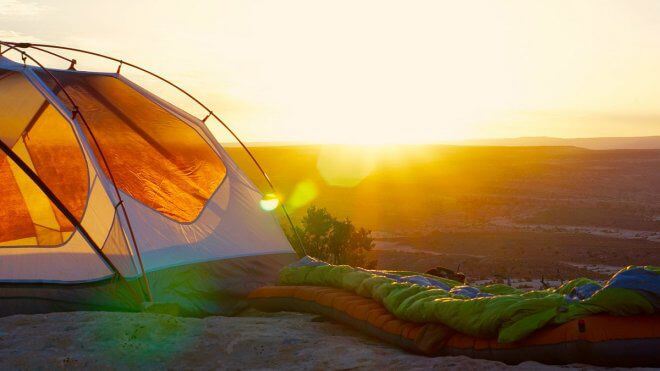 Camping Trip: Picking the Right Sleeping Bag – Photo Courtesy: Jake Sloop @ Unsplash
Picking the right sleeping bag might seem like something you do not give much attention to, but if your sleeping bag is not up for the conditions, you might be sleeping cold for the duration of the trip. Sleeping bags fall into 2 categories.
The synthetic sleeping bags are much cheaper, but they will not keep you warm in cold weather conditions. Down sleeping bags are a little more expensive, but they'll have much better heat retention. These sleeping bags are ideal for cold weather trips like visiting the Arctic.
2. Taking Along Tea Tree Oil
Lots of people are still oblivious to the quality and the great use of tea tree oil. Tea tree oil can be used for almost anything in the wilderness and while you'll have a medical kit to protect you from possible injuries, the tea tree oil can also be used to help disinfect wounds.
By mixing tea tree oil with some water, you'll also be able to create an effective spray that should help when it comes to repelling insects and mosquitoes.
3. Pitching Your Tent Upwind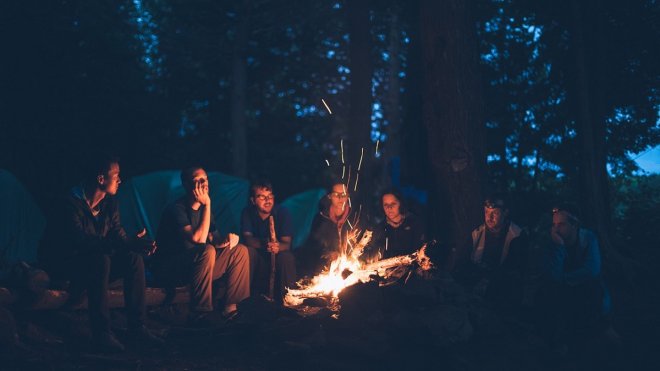 Camping Trip: Pitching Your Tent Upwind – Photo Courtesy: Pexels @ Pixabay
Pitching your tent can be quite a troublesome process if you don't know exactly how it works, but once you have it all setup, you may find that everything smells like smoke the next day. To avoid this, it should be noted that your tent must be upwind from everyone else's campfires. This tip can certainly help you avoid walking around and sleeping in a smoke-ridden environment.
When you have no option but pitching the tent downwind, keep it as far as possible from the fire. This should avoid any problems that might be caused if an ember flies off a little farther than you expected or when the wind picks up.
4. Extra Storage Containers
Once your food has been cooked, you might not finish it all in one serving and storage containers seem to be something we always forget. Taking along extra storage containers is the perfect place to put your food once you're done eating and you want to leave some for the next day. These storage containers can be placed in the portable fridge and even your cooler.
While it might seem tempting to take a long metal storage containers like old coffee cans, these are not the best options and metal does not have such a great effect on food. We recommend using standard plastic containers as you would use at home and these can be frozen as well without damaging the food.
5. Waterproofing the Tent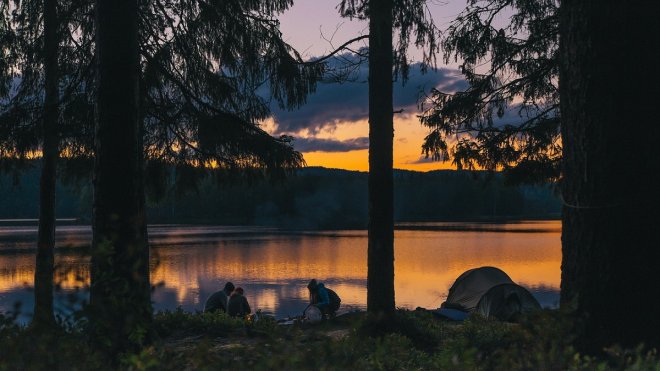 Camping Trip: Waterproofing the Tent – Photo Courtesy: Free-Photos @ Pixabay
While waterproofing sprays are available all over the place, we often times just forget to use and apply them. This can potentially lead to heavy weather storms causing your tent to leak and since nature has no give, you might need to sleep in the car. Having a camping cot will be ideal for lifting you off the ground, but once the water starts dripping inside, it will not be such a joyous trip.
It's also worth mentioning that if you use something to waterproof your tent, you'd better check before every trip if the solution should be applied again.
Final Thoughts
With these five tips, you should be fine on any camping trip, given the fact that you already know the basics. We would suggest writing them down and sticking them to your fridge to help you the next time you go on a camping trip.