The Holiday Season is upon us. And with it, the fuss to find thoughtful presents for friends and family that they'll enjoy and remember. Nothing beats a present of joyful experience which brings to mind holiday travel. Add to it a chance to see live art and you get a perfect package! Here's a selected list of happenings in New York City for you to choose from.
Andrea Bocelli at Madison Square Garden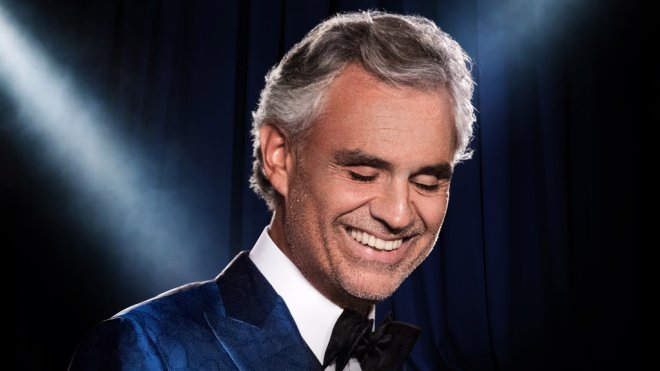 Andrea Bocelli at Madison Square Garden – Photo Courtesy: MSG Sports & Entertainment
Christmas concerts by Andrea Bocelli, an Italian classical and pop music singer are scheduled at the Madison Square Garden in New York City on December 13 and 14. A beloved pop-opera performer is returning to NYC with the conductor Eugene Kohn, soprano Larisa Martinez, and guest artist Heather Headley.
Bocelli started taking piano lessons at age 6 and later added a flute, saxophone, and drums to the list of instruments that he mastered. Then he came across a record of Franco Corelli and fell in love with opera music. When he was at the university, he took a master class taught by Corelli which followed by private voice lessons from the Italian opera legend.
Sending an audio tape of his recording to Italian rock star Zucchero Fornaciari in 1992, who in turn shared the tape with the best known Italian tenor Luciano Pavarotti, brought Bocelli the fame and followers. In 1994 he won a prize at the Sanremo Music Festival and became a sensation on the European music scene.
His discography already includes 16 operas, numerous collections of arias and songs and music videos. His latest opera recording, Aida, was released in 2016 after Turandot in 2015. It is interesting that the role of Prince Calaf (Turandot) was among Bocelli's initial solo selections back in the early 1990s.
The concert at Madison Square Garden will raise everyone's holiday spirit and will surely include many Christmas classics and popular arias.
Find out more about the artist as well as the dates and discounted tickets here.
Delirious: Art at the Limits of Reason, 1950-1980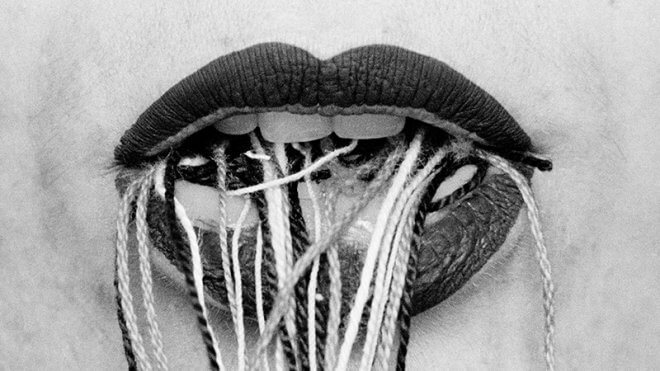 In-Out Anthropophagy by Anna Maria Maiolino, Super-8 Film 1973 – Photo Courtesy: Met Museum
The post-WWII art made in the turbulent years of 1950-1980 is on view at the Met Breuer Museum through January 14, 2018. The show has an ambitious title Delirious: Art at the Limit of Reason and includes more than 100 works by such titans of the contemporary art as Andy Warhol, Yayoi Kusama, Eva Hesse, and Sol LeWitt among others. The exhibition is organized into 4 loosely defined themes: Vertigo, Excess, Nonsense, and Twisted.
The curators point out that as science and technology were accelerating its grip on the human society, they got their place in contemporary art depicted as endless repetitions of sounds, shapes, colors, words and so on.
There is an easy crossing between the totally rational use of certain scientific principles when applied to mathematics and engineering, and fully delusional variants of the same principles observed by the artists.
Topographical representations, visual and sound effects, and simple everyday actions are all examples of the "delirious art". One has to see it to get a feel and an appetite to learn more about artists around the world working at that time.
Find out more about the exhibition here.
New Production of Puccini's Tosca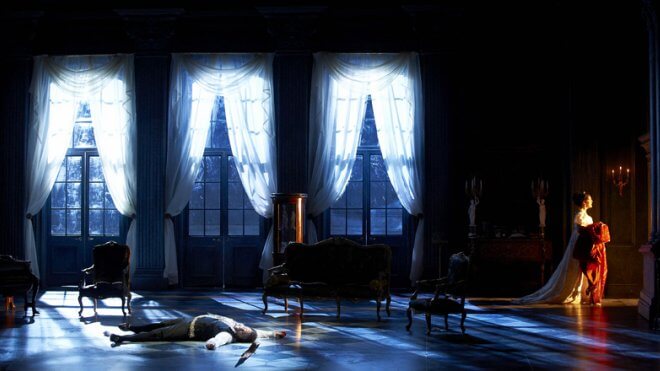 Canadian Opera Company Production of Tosca, 2012 – Photo Courtesy: COC @ Flickr
The Metropolitan Opera is opening the year 2018 with a lavish new production of Puccini's Tosca by Sir David McVicar. The first performance is on the New Year Eve running through January and continuing in April and May.
Two amazing casts are engaged in the production with two opera divas, Sonya Yoncheva and Anna Netrebko sharing the title role. The role of Cavaradossi will be sung by Vittorio Grigolo and Marcelo Alvarez. And 3 excellent Scarpias, Sir Bryn Terfel, Michael Volle, and Željko Lučić will take their turns with Music Director Emeritus James Levine conducting.
Puccini and his librettists Luigi Illica and Giuseppe Giacosa had based their opera on an 1887 French play that was written by Victorien Sardou for Sarah Bernhardt. The theatrical performance had a large popularity with more than 3,000 shows around Europe before Puccini himself saw it and decided to put it into opera. The setting for the opera takes place in Rome in 1800 at the time of Napoleon Wars. It centers on passionate lovers, patriotic motives, and deceptive police chief and takes place at the historical church of Sant'Andrea della Valle in Act 1, Palazzo Farnese in Act 2, and Castel Sant'Angelo in Act 3.
Tosca was premiered in 1900 at Teatro Costanzi in Rome and from that time on it is being staged in every opera house around the world. Both Maria Callas and Luciano Pavarotti made Tosca their final appearances in opera productions.
Find out more about the production as well as the dates and discounted tickets here.
Leonardo to Matisse Master Drawings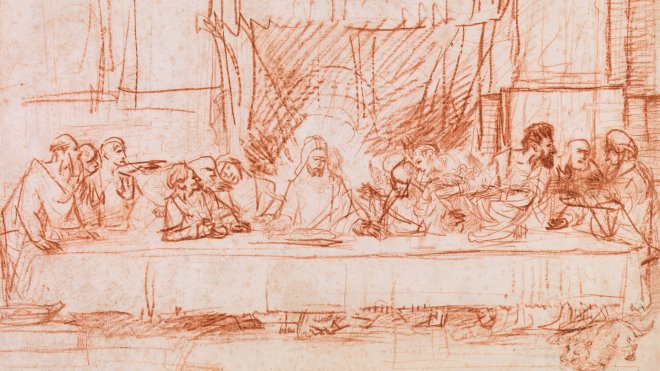 Rembrandt, The Last Supper, After Leonardo da Vinci, 1634–35 – Photo Courtesy: Met Museum
59 master drawings from the Robert Lehman collection are on view at the Met Museum on 5th Avenue from October 4, 2017 to January 7, 2018. The exhibition gathers some masterpieces from Italian Renaissance to Early Modernism and is organized chronologically following the acceptance and establishment of the medium of drawing as a recognized form of artistic expression.
Our appreciation of drawings started with Vasari, a painter and art historian who was among the first collectors. Italian renaissance masters are represented by the works of Leonardo da Vinci, Antonio del Pollaiolo, followed by Dutch masters such as Rembrandt, Jan van Eyck and his circle, Rogier van der Weyden, and German craftsman Albrecht Dürer, a pioneer in context drawing.
The French, Italian, and Spanish works from 18th and 19th centuries include Tiepolo, Goya, Corot, Watteau, and Ingres. The last section of the exhibition is dedicated to the Impressionists and Modernists ranging from Degas to Matisse.
Find out more about the exhibition here.
Daniil Trifonov, Piano at Carnegie Hall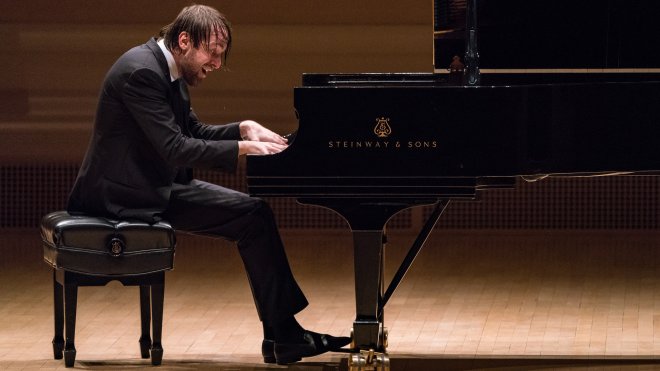 Daniil Trifonov, Piano at Carnegie Hall – Photo Courtesy: Steven Pisano @ Flickr
Daniil Trifonov who is already well-known to the classical music lovers around the world is giving a 7-concert Perspective Series at Carnegie Hall this season. He's dedicating the series to Chopin and the composers inspired by Chopin's music, which is also the main theme of his recently released double-album.
Trifonov came to fame after winning the 2011 Tchaikovsky Competition. In the same year, he gave his first recital at Carnegie Hall that was followed by regular appearances there. In addition to a solo recital in October which started his Perspectives, he also performed with Mariinsky Orchestra in November.
His next concert will be on February 6, 2018, with acclaimed baritone Matthias Goerne. The program will feature music from Berg, Schumann, Shostakovich, and Wolf. Later in the year, Trifonov will perform with Kremerata Baltica, the cellist Gautier Capucon, and in a two-piano concert with Sergey Babayan.
The Carnegie Hall Perspective series was started in 1999 with pianist Maurizio Pollini to allow musicians "to program and perform a group of concerts that deeply explore their artistic interests" as Carnegie Then and Now recalls.
Find out more about the dates and discounted tickets here.
For more recommendations on the cultural events in NYC visit arts-NY as events are added to the site daily. Enjoy your visit and drop me a note at contact@arts-ny.com!