England is one of the most fascinating countries in the world to visit. It appeals to all different kinds of travelers for all different sorts of reasons. And if you're looking for a specific reason to travel there, you're in luck!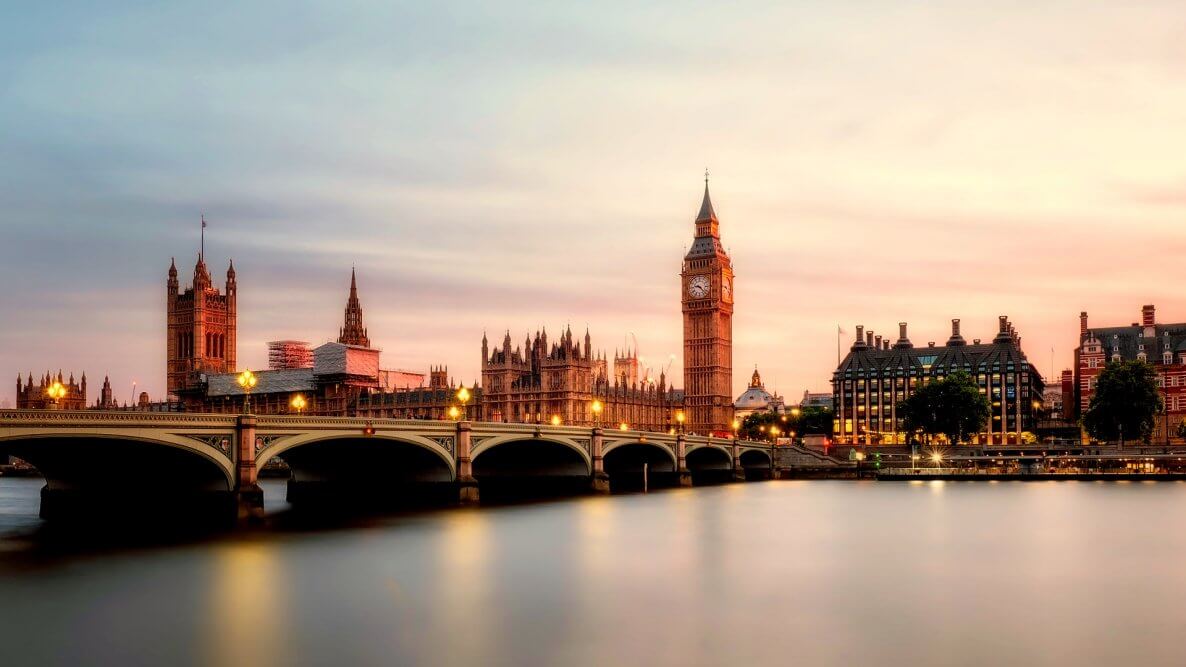 Looking for an Excuse to Visit England? – Photo Courtesy: David Mark @ Pixabay
In addition to being generally interesting, England hosts a lot of events throughout the year that make for excellent travel experiences, and which can lead you to a broader exploration of the country. These are just five.
1. London New Year's Day Parade
You don't really need an excuse to visit London – but if you don't mind a little bit of cold weather, New Year's can be a particularly special time to do it. The holiday spirit can sort of linger into January, and the New Year's Day Parade through town is just a fun, festive occasion.
You'll hear a marching band and get the chance to watch an array of colorful performers and elaborate floats moving through the streets (and past some of Europe's most iconic landmarks). It's a good event to get you out into town and exploring, with everyone around you in a cheerful mood.
2. The Cheltenham Festival
England has a few pretty amazing horse races, which are often organized into three or four day festivals. But there's something about the Cheltenham Festival every March that feels particularly special. As a preview for the 2017 event put it, this race brings together the best British and Irish horses and jockeys in a series of events that runs for four days.
Each day has a sort of theme and a signature race, with Ladies Day (during which everyone gets dressed up a little excessively, in good fun) and St. Patrick's Thursday (which is as much of a party as it sounds like) right in the middle. The racing is compelling even if you are not a fan, and it also puts you right on the edge of the Cotswolds – one of the most beautiful natural regions in England.
3. The Proms
The Proms gives you another reason to head to London. This is essentially a two-month music festival that takes place at the stunning Royal Albert Hall.
Only it is not a music festival as you might expect. While there are plenty of festivals around the UK that focus on rock and house music, The Proms is an exhibition of classical hits. Entry to a single show can cost $20 or less, and the number of performances from July to September is staggering. If you're at all interested in the best classical music from history, it's a great event to target.
4. Totally Thames Festival
Another London event, Totally Thames Festival, takes place in September and makes for one of the most stunning nighttime events in England. Frankly, it's a hard festival to describe because the focus isn't on one type of entertainment or exhibition. There is live music, there are artistic floats on the river, there's food and drink, and there are fireworks. If the weather's nice, it's a fantastic way to spend a few nights in London, and a nice occasion to build a trip around.
5. Craft Beer Calling
Newcastle upon Tyne is truly one of the coolest cities in the UK to hang out in, and it just so happens that it is also home to one of the country's best autumn beer festivals. Craft Beer Calling draws thousands of ale aficionados every year and brings together some of the best craft brews from all over the world. Any high-end craft beer festival can be a lot of fun, and both before and after the action you'll enjoy the chance to walk around this culturally vibrant town.