I started to embrace solo travel a little more than ten years ago, primarily intrigued by the stories of colleagues and close friends. Coming from a non-traveling family, this decision also meant breaking original ties and start testing my skills in a different environment, with no user manual or guide.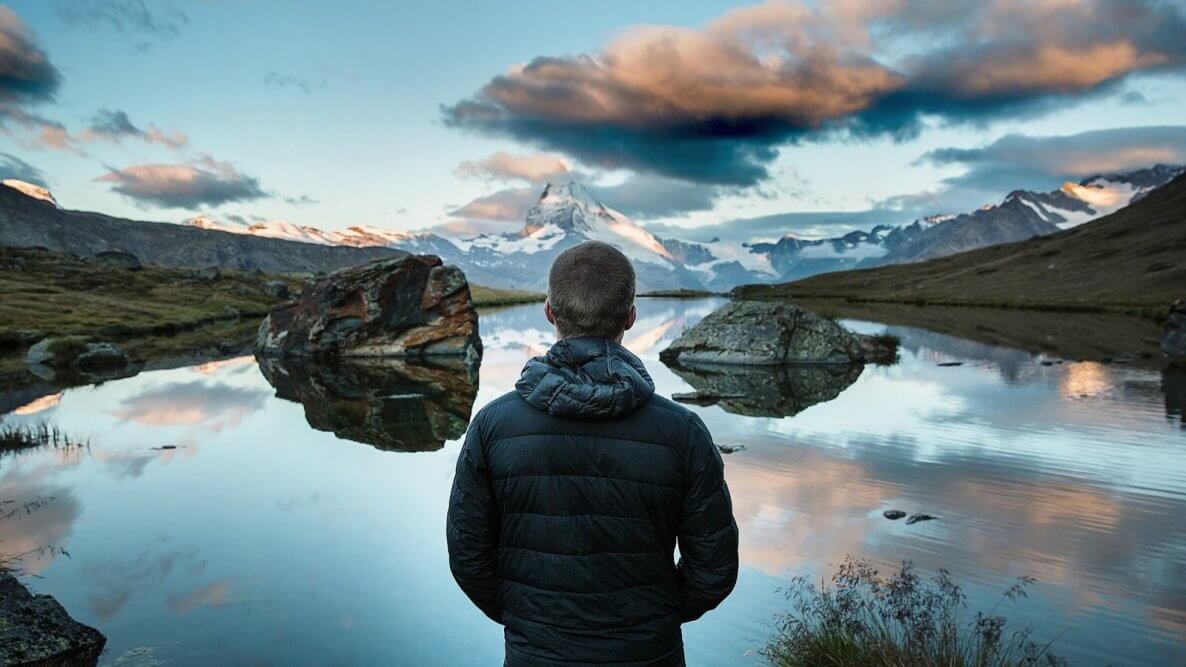 Solo Travel: Man Admiring the Matterhorn – Photo Courtesy: Joshua Earle @ Unsplash
During all these years I've been an eco, active and cultural traveler, depending on the destination, and I became convinced that solo travel is the noblest expression of the art of traveling. To explain you why, I'll share some quick observations that I've made during my most inspirational journeys:
1- I'm a selfish frugal person, just like any solo traveler ultimately is.
2- I've never got to know so many people, of many different nationalities and backgrounds, such as when I started to travel alone.
3- Most of the people looked at me as if I was disadvantaged, and did everything to be of help. An elderly woman once told me: "poor boy, but you're so cute and nice, why the hell nobody wants to travel with you?" I have to say that younger people made very similar remarks…
4- I 'm not a loner, but I love staying on my own at times, and above all I've learned quite well how to deal with loneliness. This, combined with selfishness and people's benevolence, gives me superpowers. Solo travel frees my energy.
5- Traveling alone, I could discover and develop some hidden skills (personality, organizational, linguistic…), that made me more confident and proud of myself.
6- Building a deeper relationship with yourself, allows you to really understand who you are, what you like and what you dislike. Out of your comfort zone, your emotions are enhanced, often bringing you to the limit. You get afraid, suffer, feel disoriented and sometimes even desperate. In a nutshell, the travail of the journey makes you a better person (and a wiser traveler).
7- You also become much more flexible and receptive. A fast absorbing sponge, capable of learning every day thousands of interesting things, ready to be saved for future use. And you change your point of view on so many things, giving a proper meaning to the expression "90% of everything is crap".
8- I love to "beat the crowd" and to be the king of my travels. My well-oiled routine includes waking up early, improvising most of the time the plan for the day, trying to enjoy every moment without unnecessary pressure, and then back at base, just before the others, to take notes and reflect on my daily experiences.
9- The people I sympathize the most, while traveling, are those which humbly carry a burden, especially when that means not being able to do what they'd like to take care of a disabled or aging relative. Their traveil moves me, and makes me wish to be less selfish.
10- I always wonder why I have to get back to ordinary life, and each time I can find a good reason to do so.