So you are coming to Dublin, but you want to see something outside of the same tourist spots. Maybe you live in the city and want to get and explore this beautiful city. Whatever the case, there are many places you probably haven't heard of, and they are only a visit away.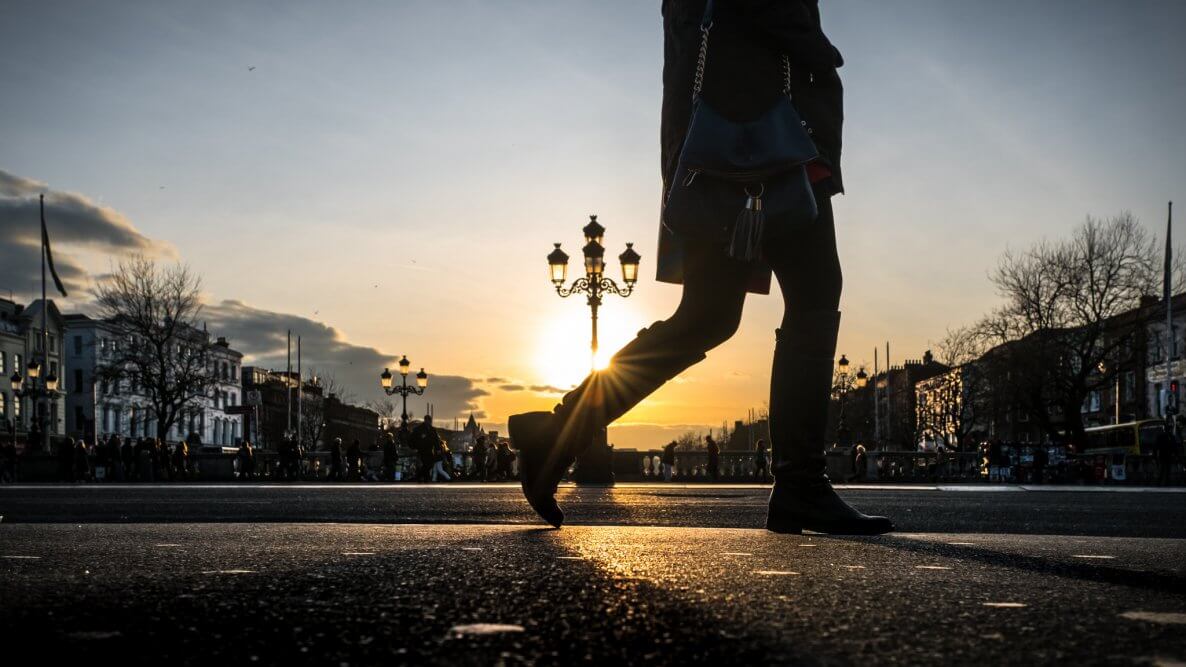 The 9 Hidden Gems to Discover in Dublin – Photo Courtesy: Giuseppe Milo @ Flickr
Iveagh Gardens
Everybody talks about St. Stephen's Green or Phoenix Park, but the Iveagh is one of those places that's both amazing and hidden right in plain sight. Located behind Harcourt St, the garden includes cascades, rose gardens, sundials, even a maze. A calm lovely space that will make you forget you are inside the city.
Science Gallery Dublin
When people think of Trinity College, they may immediately think about the famous library and the Book of Kells. However, what you should also visit is the Science Gallery. The entry is free and the exhibits change from time to time. It is a great place to take kids, as most of the shows are interactive and educational.
The Hugh Lane Gallery
If you want to see art, without facing a train of people, head over to the Hugh Lane Gallery. You can see the Francis Bacon Studio (and the books), the stained glass rooms, and amazing exhibitions that are always changing. Entrance is free and on Sundays at noon they hold concerts of Irish and international music.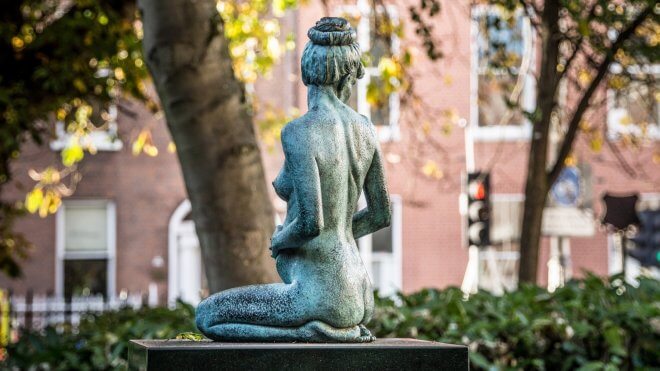 Danny Osborne's Tribute to Oscar Wilde, Merrion Square, Dublin – Photo Courtesy: William Murphy @ Flickr
Dublin's Statues
Granted, they are not exactly hidden, but often times people just do not pay attention to them. Dublin is filled with statues, some well known, some less. The most visited is probably Molly Malone, the statue of a fishmonger, who was said to have another kind of job… The legend says you have to touch her breasts for good luck, which has caused the bronze around the area, to get a bit worn out.
Right next to O'Connell Street, you will find the James Joyce statue (hat and can in hand), which is life-sized, so you can go ahead and take a picture with him. If you're more into Oscar Wilde, head over to Merrion Square and visit his statue.
If you are walking by the city center, pay your respects to Thin Lizzy's frontman Phil Lynott, who died prematurely in 1986 and has a statue there as well.
National Botanic Gardens
Usually overlooked by tourists, the Botanical Gardens are home to thousands of plants, both local and exotic species filling the greenhouses. It's a place to take a long walk, enjoy nature, and wander around on a sunny afternoon.
Secret Book & Record Shop
Talking about hidden, this store is quite easy to miss. In fact, most people don't even know that is there. If you dream about going through thousands of books, look no more. Located at 15 Wicklow Street, this spot is a "book lover's dream". You can find everything both old and new and spend hours looking at the titles. They also have a great selection of vinyls, for those classic hunters out there.