Since last week, my Madrid walking tour "New Culture in Old Madrid: From Goya to Street Art" is available on Sidewalk Guide. So, if you are traveling or living in the Spanish capital, download the app for iOS or Android and enjoy the 6.5 km of historic, artistic, and natural insights.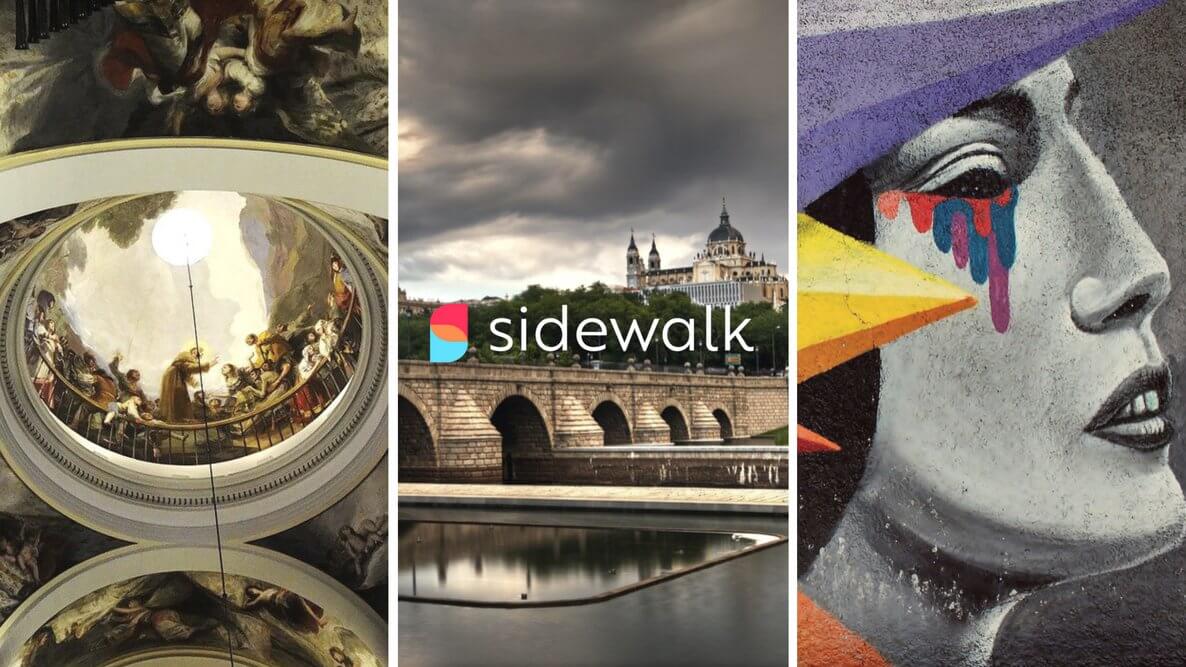 My Madrid Walking Tour on Sidewalk Guide – Photo Courtesy: A. Fernández and FouPic @ Flickr
After a year of reflections on the sad state of tourism, the evolution of our relationship with physical space, and the possibilities offered by the latest online mapping technology, in May of this year, I launched Rewander, the first marketplace of smart, inspiring urban trails. In 2 words: wandering redefined.
The idea is to create a platform for exploring the city outside of the typical tourist routes and joining a community of people who feel connected to their surroundings at least as much as their phone. It's indeed an ambitious project that, starting with the 15 major city destinations in Europe, could shake up a sector now focused on catchy experiences of dubious taste.
Unfortunately, I have not been able to switch from concept to reality yet and then I found out that another startup was developing a similar idea across the Atlantic. Sidewalk is a San Francisco-based app that provides free self-guided walking tours and city guides crafted by local insiders.
Jason and Dave, the two co-founders, place a strong emphasis on storytelling and personal advice, delivering good quality content even through their blog. Sidewalk is already operating in some of America's largest cities and is now landing to Europe. Madrid (Spain), of course, couldn't miss the premiere.