Americans come to Europe to admire the ruins of the past, in search of an ephemeral beauty that fits common aesthetic canons. Personally, I am much more interested now in what will be the ruins of the future and I'm ready to accept ugliness, discomfort, and decadence in the name of true exploration.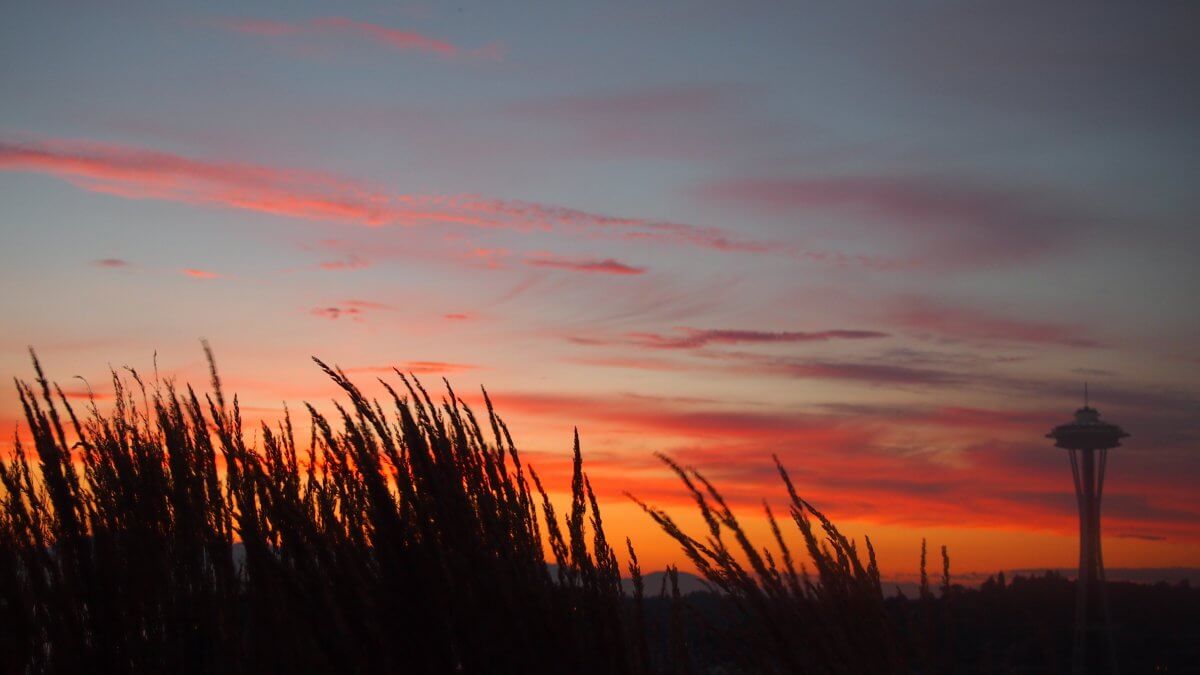 US Coast to Coast: Seattle's Space Needle at Sunset – Photo Courtesy: Chuck Reisinger @ Pixabay
That is why I organized a US coast to coast trip that will touch seventeen cities, from Boston to Seattle, and as many states. A month and a half of traveling – mostly by land – to get an overall idea of what the North American continent has to offer. Although not comparable to the historic journey of the nineteenth-century pioneers, it is still a full westward adventure.
Nowadays, the greatest added value of traveling consists in the expectations that are created. Hence the need to share it before it actually takes place. So, here we go. Preparing for a US coast to coast trip begins by drawing a line on the map.