It's springtime and everything is starting to bloom and boom in New York City. And with it, there is an explosion of art events around the city. Public art installations, concerts, dance performances, exhibits, the list can go on and on. Browse the map or read on below to explore our selected events.
The Met Opera and Carnegie Hall season programs are approaching their respective season finales striving to make a lasting impression on music aficionados so that the elation will not evaporate during hot summer months.
Most of the museums are going out of their way to stage ever more meaningful exhibitions or showcasing the hidden treasures for their collections. No doubt this is an exciting time for art lovers to visit the city!
Two Pianos Concert at Carnegie Hall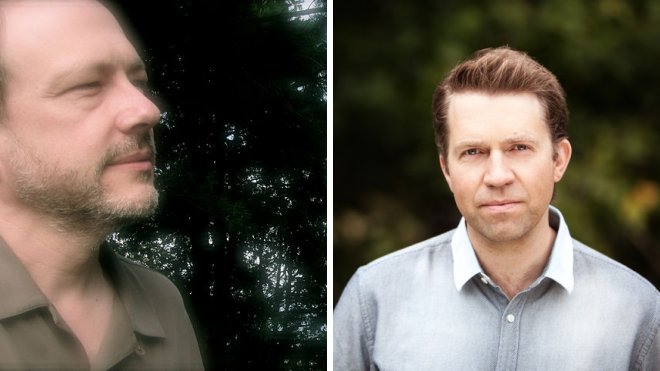 NYC Art and Culture Scene in Apr-May 2017: Two Pianos Concert – Photo Courtesy: Leif Ove Andsnes
Two greatest pianists, Leif Ove Andsnes and Marc-Andre Hamelin will be sharing a stage at Carnegie Hall Stern auditorium. The concert is part of the spring tour program performed in Europe and the United States. In keeping with spring celebration, the program very appropriately features Stravinsky's "The Rite of Spring", as well as the music of Mozart and Debussy.
Giuseppe Verdi's Rigoletto at Met Opera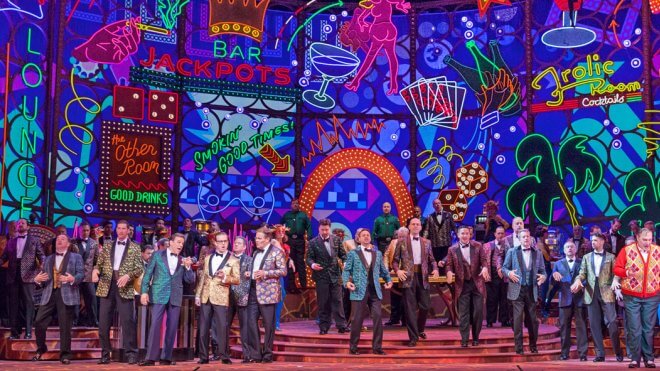 NYC Art and Culture Scene in Apr-May 2017: Giuseppe Verdi's Rigoletto – Photo Courtesy: Met Opera
This fascinating production of Verdi's Rigoletto is transformed in time and space to modern days Las Vegas. The performances are on April 19, 22, 27, 2017. This vibrant production of Giuseppe Verdi's beloved opera is sure to entertain and engage everyone. For the original opening of the opera in 1851, Verdi and his librettist shifted the setting in Victor Hugo play which the opera is based on from early-16th-century French court to Renaissance time Mantua, Italy.
It seems the story is destined for such transformations in time and place as the current production is set in Las Vegas in the 1960s with all the bells and whistles of that turbulent era. Even if you are not a big fun of modern adaptations for traditional art forms, most probably you will enjoy the time-tested tunes and passionate performance. Think about finding repeating patterns of history and savor the music in all its glory. It's a "Rat Pack Rigoletto", as noted by the NYT.
Mysterious Landscapes of Hercules Segers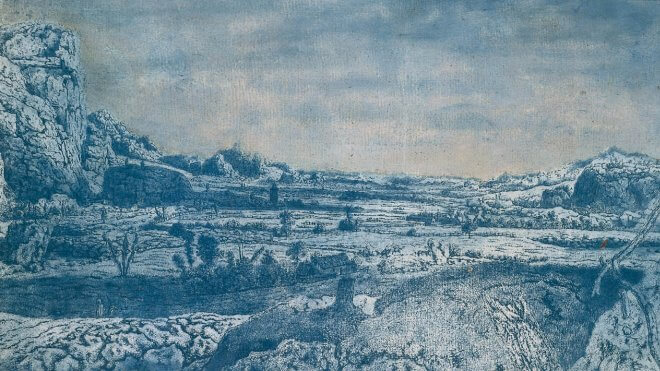 NYC Art and Culture Scene in Apr-May 2017: Mountain Valley with Fenced Fields by Hercules Segers
The Met museum's exhibition of Dutch printmaker Hercules Segers works is appropriately titled "The Mysterious Landscapes of Hercules Segers". Little is known about this artist and much of his life is full mystery. He brought in some pioneering techniques to printmaking by mixing colors, mediums, and textures. At his time in the first half of seventeenth century, his methods were fresh and groundbreaking like the impressionism at its time. Add to it an assumption that the artists had never traveled farther than between Haarlem, where he was born, and Amsterdam in the Low Countries but filled his work with mountain views, and the mystery surrounding this great experimental printmaker persists.
Met Museum Exhibition: Picturing Math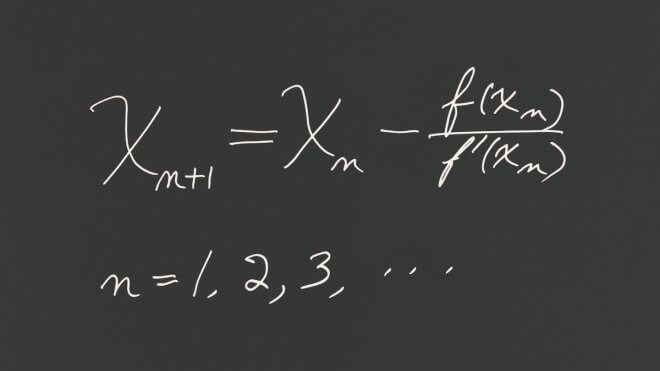 NYC Art and Culture Scene in Apr-May 2017: Picturing Math – Photo Courtesy: Metropolitan Museum of Art
Another intriguing exhibition at the Met Museum is on view till May 8, 2017. This small-scale exhibition is serenading the beauty of mathematical notations, formulas, and geometric forms. True to its subject, the drawings and prints are precise, simple and super-logical. And that is exactly the point! Looking at the equations signed by modern day mathematicians P. Lax or S. Smale alongside the geometrical drawings by Sol LeWit (1982) or P. Flotner (1528), you can see how mathematics was and still is "the queen of sciences" in Carl Gauss's words. The only thing to add is that once proved, no matter how trivial or on the other hand significant the point is, it becomes eternal and beautiful at the same time.
Neue Galerie: Alexei Jawlensky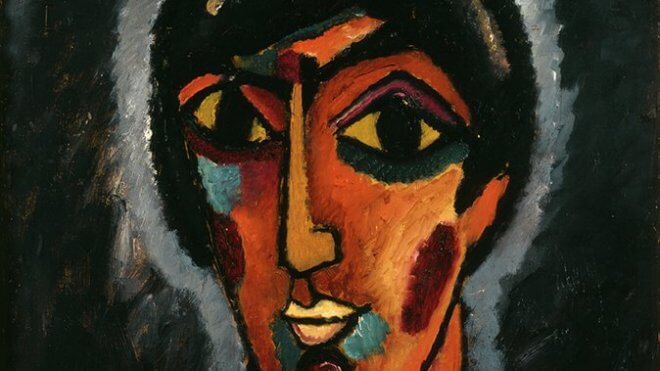 NYC Art and Culture Scene in Apr-May 2017: Byzantine Woman (Bright Lips) by Alexei Jawlensky
This is the first exhibition of Alexei Jawlensky in NYC. It will be on view until May 29, 2017. Jawlensky is an expressionist who worked closely with Kandinsky and his Der Blaue Reiter group. He studied with Russian realist Ilya Repin in 1890s St. Petersburg and soon became interested in new artistic movements of the time particularly Expressionism. His vivid colors and powerful brushstrokes made him known in Europe as the "Russian Matisse". You will enjoy his distinct works progressing from figurative art to expressionism to pure color. The New Yorker's "Art World" call the exhibition "the beautiful and the unexpected".
Dance Theater of Harlem at the New York City Center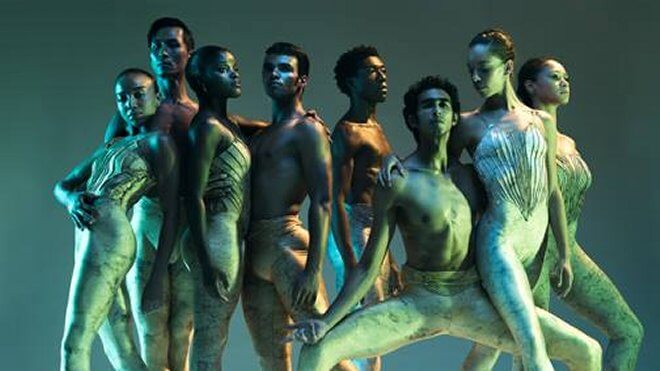 NYC Art and Culture Scene in Apr-May 2017: DTH Company – Photo Courtesy: Dance Theater of Harlem
Spring season on New York dance scene is full of many vibrant performances. Dance Theater of Harlem is presenting a powerful and elegant program on April 19-22, 2017. This season it offers a diverse combination of new and well-known choreography set to classical and more modern music inviting the viewers to open their mind and feel the tension in the air.
In preparation for the four performances at New York City Center, the dancers and choreographers stressed that they aimed to tell the stories and show the individuality of the performers through dance, bodies, music, and light.
The audience is invited for a talkback with the choreographers immediately after Friday, April 21 performance and for "Meet a Ballerina" event right after Saturday matinee on April 22. Expect an unbelievable experience!
Here Lie the Secrets of Visitors at Green-Wood Cemetery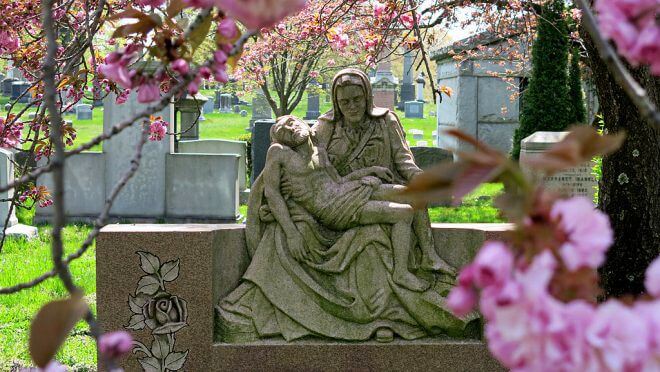 NYC Art and Culture Scene in Apr-May 2017: Green-Wood Cemetery – Photo Courtesy: lostinbrooklyn @ Flickr
A fascinating public art project will take place at Green-Wood Cemetery in Brooklyn. The cemetery, founded in 1838, is a designated Historic Landmark.
Creative Time is organizing this public art project with French conceptualist Sophie Calle. The artist is known for her installations and books exploring the questions of intimacy, identity, and relationship often using her own experience as a subject of her work. She represented her country at 2007 Venice Biennale.
The project at the Green-Wood Cemetery will kick-off on April 29 with a two-day event with the artists on hand and will continue through 2042. A marble obelisk designed by the artist will be installed amid the graves. The obelisk will have a mailbox-like opening for visitors to slide in their secret messages and to unburden themselves from the secrets. The messages will be buried in the grave beneath the obelisk. The project will be ongoing during cemetery visiting hours.
The Artnet preview of the project quotes Creative Time artistic director Nato Thompson noting that this "personal, and yet also public act" is particularly urgent at the time of social upheaval like ours. For visiting hours, click here.
For more recommendations on the cultural events in NYC visit arts-NY as events are added to the site daily. Enjoy your visit and drop me a note at contact@arts-ny.com!