Even before several Hollywood celebrities made it known that they will be moving to Canada if a certain someone assumes office, this country has always been popular and sought after by thousands of immigrants.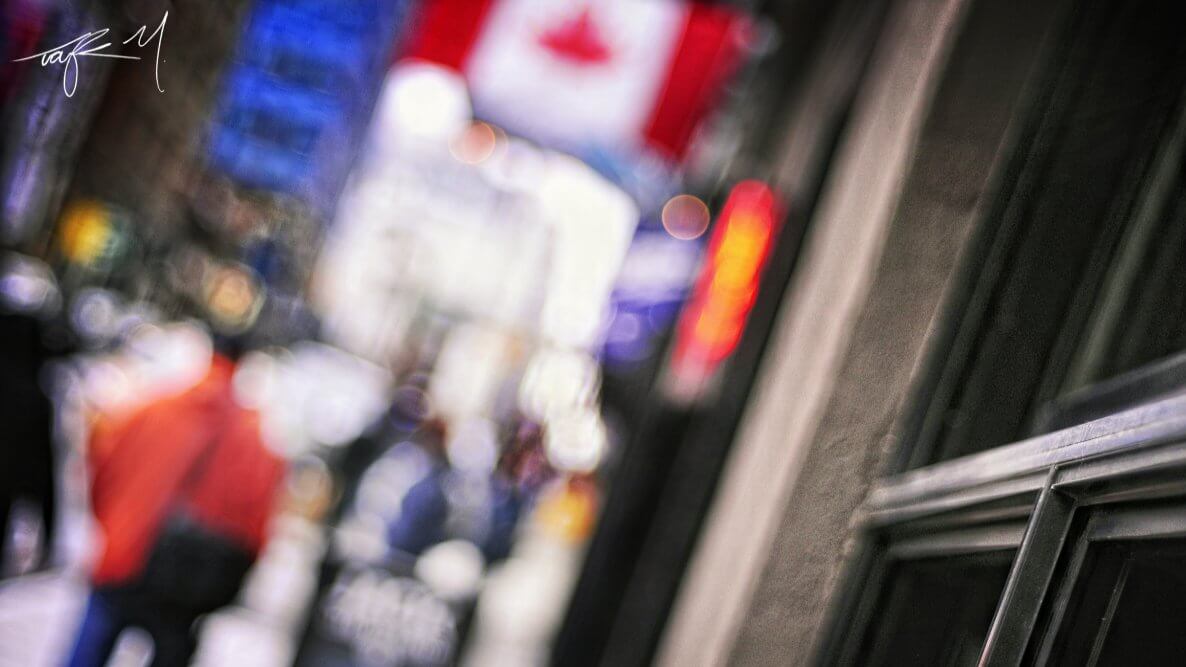 Moving to Canada Simplified – Photo Courtesy: Taylor McBride @ Flickr
It is certainly one of the few countries that is immigrant-friendly and because of this, people from different parts of the globe aim to move and start a new life in this nation. If the prospect of moving to Canada is also very appealing to you, here are some things you have to consider when making your decision.
1. Eligibility for an Entry Requirement Visa
Canada has several programs that allow people of different nationalities to legally enter the country. These programs or entry visa categories include:
Work Permit Visa
Federal Skilled Worker (FSW)
Skilled Immigrants – Express Entry
Quebec-Selected Skilled Workers
Provincial Nominees
Family Sponsorship
Refugees Programs
It is essential that you find out the entry requirements for these programs or categories and whether you qualify for them. Typically, you will have to provide proof that you meet the required level of English language proficiency, relevant education, work experience, and in some cases, a valid employment contract.
In addition, find out if they will permit you to work legally while you are in Canada and if your spouse, partner, and kids can join you when you leave or in the future. For instance, the Canadian Federal Skilled Worker (FSW) program will allow you to work legally within the country and bring your dependents.
2. Employment Prospects
If you don't have an employer ready to accept you and offer you a job once you are in Canada, while learning how to apply for a Canadian work visa, you need to find out if your profession or skills are in demand in this country as well.
Do some online research to know if there are jobs available in your line of work and whether you are allowed to change jobs in case you do not like the first one you got. You'd also consider pay levels and how they relate to the cost of living.
3. Cost of Living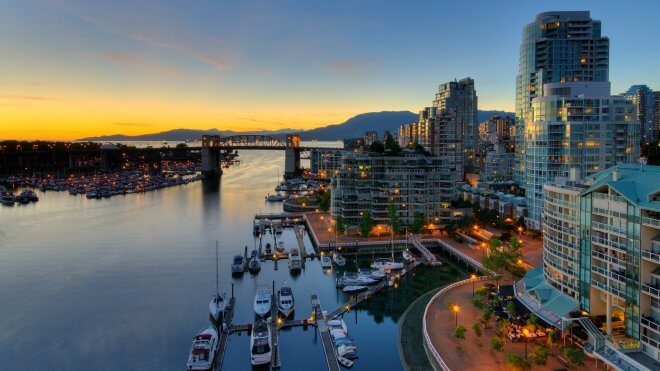 Moving to Canada: Vancouver – Photo Courtesy: Province of British Columbia @ Flickr
Compare the average cost of living in Canada with that in your country before making the decision to initiate your move. It is worth noting though that in a 2016 survey conducted by Mercer, several cities in Canada have lower living costs than other places in the world. These cities include Vancouver (142nd), Toronto (143rd), and Montreal (155th). In general, food, dining out, fuel, and many forms of recreation are more affordable in Canada as well.
The key point to remember is that your monthly source of income should be enough to cover the cost of living and you should still have a sufficient amount for other expenses, expected or otherwise. Do some math to be sure about it.
4. Your Family
Moving to Canada with your spouse or partner is not really a big issue. But if you have kids, you will have to consider them in your decision. Although this might mean some additional expenses, Canada is one of the best, safest places for families. Public education is free for children of legal immigrants and the educational system here is one of the most renowned in the world. If you want to provide the best education for your children without paying steep fees, it is worthwhile to consider a move to Canada.
5. Accommodation
Aside from basic expenses, you will also have to factor in the cost for your new home. As a newcomer, your best option would be to rent a room or apartment. The cost would depend on the size and location of the home you intend to rent. Rates are cheaper in areas outside the major cities, with Quebec topping the list.
6. Your Lifestyle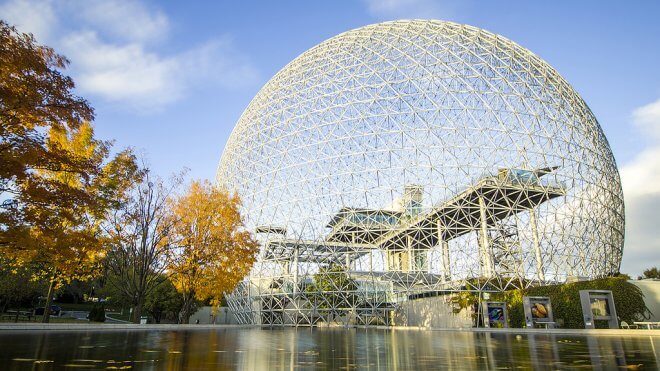 Moving to Canada: Montreal's Biosphere Museum – Photo Courtesy: Ngoc Phan @ Flickr
Lastly, Canada enjoys many liberties that all Western countries offer. It is therefore a safe bet that this nation will allow you to enjoy the lifestyle you've had in your home country. Canada is a multicultural country and, as such, you are welcome to follow or practice your religious beliefs and traditional culture.
Also, if you're fond of the arts, food, nature, and simply traveling, you'll be able to live your dream here. Canada is home to numerous well-known restaurants, museums, galleries, natural and man-made landmarks or tourist destinations.
The Vancouver Art Gallery, Niagara Falls, Banff National Park, The CN Tower, The Royal Ontario Museum, and Old Montreal are just a few of the places you have to put on your bucket list once you have officially moved to Canada.
Moving to Canada can be a life-changing experience, but do you best not to take this decision lightly. Consider the different important factors and find ways of dealing with them properly to be right on track with your migration plans.